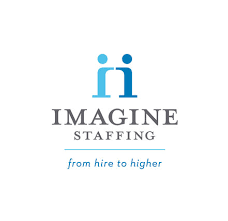 Expands on long-term growth strategy. 
Buffalo, April 3, 2023: Imagine Staffing, a Buffalo, New York-based talent and workforce solutions  firm, announced today its acquisition of Maryland-based Mary Kraft HR, a national provider of  staffing, workforce management solutions, and human resources. The transaction was finalized on  April 1st, 2023. The deal adds numerous long-standing clients to Imagine Staffing's roster and  bolsters their presence in the Mid-Atlantic region with a robust service delivery center. The entity will  be rebranding itself as The Imagine Group, with brands of Imagine Staffing, CryptoPeople, Imagine 360, and now Mary Kraft HR. 
"Imagine Staffing has provided premium, quality talent and workforce solutions for over a decade to  several Fortune 1000 companies in all 50 states with our corporate headquarters residing in Buffalo,  NY. We're continually and aggressively looking for expansion opportunities as we grow our business  relationships," said President Brian Manley. "We have a strong commitment to growth and plan to  achieve those ambitions through a very intentional process for strategic acquisitions nationally. We  aim for companies with strong foundational values and relationships such as Mary Kraft has; we like  established, well run companies that complement our practices."  
About Imagine Staffing 
As one of the fastest growing talent and workforce solutions firms – now in the 'Top 2% Largest in the  U.S.' – Imagine Staffing is dedicated to delivering exceptional staffing solutions to answer the talent  demands of our clients. Offering models including Contingent Staffing, Search and Placement, RPO (Recruitment Process Outsourcing), and Managed Services for a diverse portfolio of national  partners, Imagine Staffing possesses the organizational agility to strategically tailor a customized  staffing plan to each client's unique needs. Imagine Staffing is proudly a Women-Owned, NYS WBE  Certified Business. 
In addition, Imagine Staffing is a strong community leader, supporting multiple initiatives to enhance  and cultivate the communities they serve. Buffalo Bills star Wide Receiver, Stefon Diggs, is Imagine  Staffing's spokesperson and partners with the organization in many of their philanthropic ventures.  Imagine is also the official talent and workforce solutions partner of the Buffalo Bills and Buffalo  Sabres. 
About Mary Kraft HR 
Mary Kraft HR was founded in 1989 by Mary Kraft, a Baltimore native, and was most recently run by  family members. With over 34 years of experience, Mary Kraft HR is a well-established industry  leader with current headquarters in Baltimore, MD. They have employees in over 15 states and host  a large service delivery office in Duluth, Minnesota servicing Midwest clients. Mary Kraft HR is  certified by the State of Maryland MDOT as an MBE, WBE, and DBE, and by the City of Baltimore as  a WBE. They are also recent winners of Best in Staffing's Client and Talent Diamond Awards,  marking five consecutive years of excellence. Mary Kraft HR will operate as an affiliate of "The  Imagine Group."  
Lisa Benson, President and CEO of Mary Kraft HR, states: "We are so fortunate and grateful to be  partnering with Imagine Staffing. I know they understand how important it is to not only be  strategically aligned with clients from a staffing perspective, but with the local community as well. I  could not have chosen a better holistic company to align our vision with. Mary Kraft looks forward to  growing and evolving into The Imagine Group brand." 
"The addition of Mary Kraft HR is a major milestone in Imagine Staffing's strategic process to further  scale and grow nationwide through impactful acquisitions," notes Brian Manley. "Every organizational  decision and calculated risk we take is done so strategically with our clients' best interests in mind, while maintaining a consciousness of the impact our operations have on the communities in which we serve. By aligning our culture with our brand and corporate values in a very deliberate approach  to achieve success, Imagine Staffing allows our clients and candidates alike to go from hire to higher."