eBook sponsored by SmartSource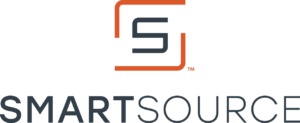 Cybersecurity has become a growing issue for the Staffing industry since the pandemic, with remote or hybrid work exacerbating the problem.
According to IBM, a single data breach costs companies an average of $4.35 million. That same study showed that remote work increased the average cost by another $1 million.
From ransomware to compromised email and spearfishing, security risks can plague Staffing companies; preparation and early detection are key to preventing worst-case scenarios.
Staffing companies are choosing to either build and finance an in-house team of IT experts or to outsource those operations to a managed services provider (MSP).
SmartSource's new eBook, "Reduce Cyber Risk & Increase Revenue," looks at the cybersecurity challenges Staffing firms face today and solutions to improve protection.