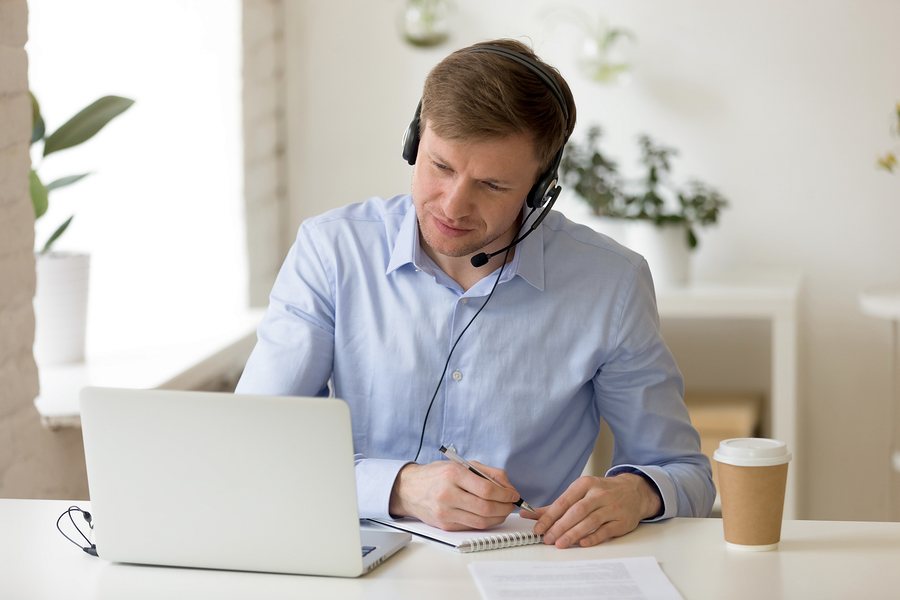 Check back often — we'll be updating this list of COVID-19-related webinars regularly as more information is released.
There's a lot of uncertainty around COVID-19 — in the stock market, in public spaces, and in our workplaces. Though some questions can't be answered just yet, many staffing executives are wondering how to best protect their workforce — internal employees and contingent talent alike — and how to navigate health concerns, regulations, and best-practices in a situation that is constantly changing.
Education is a great way to implement smart, practical changes and plans today. So we've collected this list of upcoming and recently recorded webinars about COVID-19 in the workplace.
Upcoming Webinars
From ERE Media
Presenters: Robert Garcia, CPA and Lance Haun, editor of TLNT
View live: Tuesday, April 14th at 2 pm ET
The Coronavirus Aid, Relief and Economic Security (CARES) Act has a wide ranging impact on employers and the workforce. What are the impacts of this law on staffing, RPO, and recruiting firms as well as independent recruiters? Our team has put together a webinar that helps staffing business owners, entrepreneurs, and independent contractors navigate this brand new law.
Join us for a free webinar on Tuesday, April 14th at 2 pm ET as we provide the latest information regarding the $2 trillion dollar aid package that will help accelerate economic relief in the United States.
Robert Garcia, CPA and Lance Haun, editor of TLNT, will discuss key issues surrounding the CARES Act, including:
An overview of the law and its various relief provisions
Paycheck Protection Program vs. Economic Injury Disaster Loan vs. Employee Retention Credit
How to use these relief provisions for the greatest benefit
Understanding the role of co-employment for staffing and RPO firms
Tips for recruiting contractors and 1099 workers
From TextUs
Presenters: Bruce Weinberg, Assistant Vice President, Nursing Workforce Management at Ochsner Health System, Josh Berndt, Director of Enterprise Sales, Resident Healthcare Staffing Expert, TextUs, Andrew Kimmell, Co-Founder & CMO, TextUs
View Live: April, 17th at 11am MST
In this webinar, you'll hear firsthand industry insights and learn how healthcare teams are using business text messaging to adjust to the COVID-19 pandemic.
Learn how healthcare organizations are using texting to:
Communicate work schedules and assignments in real time
Stay connected and aligned with your remote workforce
Text your team about issues and solve problems faster
From ERE Media
Presenters: David Nason, Stealth Mode Startup Company ,Temporal Scientist, Global Talent Acquisition Leader, and Advisor to New Generation HR Tech Companies
View Live:  Wednesday, April 22 at 2 pm ET
With travel and in person meetings being suspended indefinitely, how in the world are we going to be able to interview and hire people? In the current environment, do we need to change the way we are marketing to candidates? Can we continue to grow and evolve our organizations if no one can meet anyone face to face for the next few months?!? These are three of the main topics we're hearing daily. Yes, we can. But if we're going to be successful, it's imperative to make a pivot now.
Join us for a free webinar with David Nason on Wednesday, April 22 at 2 pm ET.
David has a long history of success hiring and managing thousands around the world with a remote first methodology. David built and ran for many years a top global team, at one point having 37 personal directs, none of whom worked in an office, or even lived closer than 100 miles away. Most surprisingly, he never met any of that team before their first day. Since then he has helped hundreds of leaders around the globe be successful in a virtual hiring environment.
You will come away from this webinar with practical steps you can use right away. Including:
Why and how to effectively market to candidates in our current environment.
The 3 most important factors for successful on-video interviewing
How to ensure fantastic virtual candidate experiences
A competitive advantage with the most challenging skillsets
Past Webinars Available On-Demand
From Staffing Referrals and Great Recruiters
A conversation with staffing industry thought leaders to discuss how the COVID-19 pandemic is impacting our industry.
Panelists:
Sejal Shah, CEO, TotalMed
Kyle Power, Senior Direct Interactive Marketing, CHG
Adam DeMarco, Director of Operations, Loyal Source
Hosts:
Adam Conrad, Founder & President, Great Recruiters
David Folwell, President, Staffing Referrals
From the American Staffing Association (Members Only)
If you are currently in a leadership position, it's safe to say your skills are being tested right this very moment. Crisis is the time when real leaders show up, and that requires adaptability. In particular, staffing and recruiting teams have a tremendous responsibility right now to lean into the "human" element, which is more important than ever.
In this program, Kelly Merbler will share ways to effectively lead through crisis. This includes learning about practical strategies to maneuver through times of difficulty and adversity, along with details of how to adopt successful habits to help in any crisis.
During this webinar, attendees will learn:
How to lead, not manage, through crisis and understand what your employees need most in a crisis.
How to shift from conformity to adaptability as a leader
Ways to keep a positive spirit alive in your organization and your remote and internal teams engaged
Where to find great talent if you are hiring now
From the American Staffing Association
Presenters: Stephen Dwyer, SVP and chief legal officer, American Staffing Association; Mark S. Lies II, partner, Seyfarth Shaw; Benjamin D. Briggs, partner, Seyfarth Shaw; Tracy M. Billows, partner, Seyfarth Shaw; Daniel R. Birnbaum, associate, Seyfarth Shaw
View live: Mar 12, 2020, 2–3:30 p.m. Eastern
The circumstances surrounding coronavirus disease 2019 (COVID-19) are continuing to develop each day, and companies around the world are grappling with how to best conduct their business during these difficult times.
During this webinar, attorney Mark Lies II and a panel of legal experts from Seyfarth Shaw will discuss what effects the coronavirus may have in the workplace and what dialogue staffing firms should have with their temporary workers and clients. Participants will be asked to submit their most pressing questions during the registration process for the panel to answer in the session. Lies will also provide relevant links and resources for information relating to COVID-19.
During this webinar, attendees will:
Understand the nature and scope of the hazard
Learn to identify potential legal liabilities
Get tips on how to develop employer action plans
From the Center for Disease Control and Prevention and the Society of Human Resource Management
Presenters: Jay C. Butler, MD, Centers for Disease Control and Prevention; and Johnny C. Taylor, Jr., Alex Alonso, and Amber Clayton, SHRM
View live: March 10, 2020, 11 a.m. ET / 8 a.m. PT (available for on-demand viewing through May 2020)
Reports of the coronavirus (COVID-19) have been confirmed in more than half of all states. Many communities have declared health emergencies. Employers must act now to determine how to maintain operations during this crisis and keep their workers safe.
This program provides a critical, up-to-the minute report on the situation from Jay C. Butler, MD, deputy director for infectious diseases at the Centers for Disease Control and Prevention (CDC). He will provide government updates and advice on how to take precautions and handle presumptive cases in the workplace. Butler will also answer questions about the challenges the business community is facing.
During the program, Johnny C. Taylor, Jr., SHRM's president and CEO, will provide an update on steps SHRM and the HR community have already taken during this crisis to keep workers safe. Alex Alonso and Amber Clayton from SHRM will also answer questions that have come into SHRM on compliance and best practices.
From the Center for Disease Control and Prevention and the National Safety Council
Presenters: Ian Williams, PhD; Katherine Mendoza, National Safety Council; Jane Terry, National Safety Council
View live: Mar 10 2020, 12:00 PM EDT
Join the National Safety Council and the Centers for Disease Control & Prevention for the latest information on COVID-19 and what employers need to know to keep their employees safe.
From Parkins Coie
Presenters: Sarah E. Flotte, Partner; Julie S. Lucht, Partner; Ann Marie Painter, Partner
View live: Mar 10 2020, 1:00 p.m. – 2:00 p.m. ET
As U.S. officials encourage Americans and American companies to prepare for, and as some companies are already dealing with significant disruptions to their daily routines, employers need to keep in mind the current state of applicable employment laws when implementing a response.
Join Perkins Coie's Labor & Employment attorneys on Tuesday, March 10, 2020 for a webinar that will address some of the most pressing employment law questions and concerns in relation to the COVID-19 outbreak. We will discuss issues touching on occupational health and safety, anti-discrimination, immigration, employee leave, and employee privacy considerations. In addition, the speakers will address concerns unique to specific industries and business lines, including retail, hospitality, and manufacturing.
We will provide practical advice on what employers should be doing to respond to the outbreak and share our employer preparedness checklist, which addresses current knowledge about the disease and can be used for interim guidance.
From Ford Harrison
Presenters: Amy Turci, Partner; Frederick Warren, Partner
Recorded on: Friday, March 6, 2020 (Register for access to recording)
Program length: 90 minutes
There currently is no vaccine to prevent Coronavirus (COVID-19). Despite preventive measures by governments and health organizations, the disease is continuing to spread to more people and countries.
Businesses in the U.S. need to be prepared to deal with COVID-19 in the workplace. Multiple employment laws are implicated, including the Americans With Disabilities Act, the Family and Medical Leave Act, the Occupational Safety and Health Act, and the National Labor Relations Act. FordHarrison attorneys Rick Warren and Amy Turci will discuss these issues and will provide best practices to help your organization mitigate the associated employment law risks.