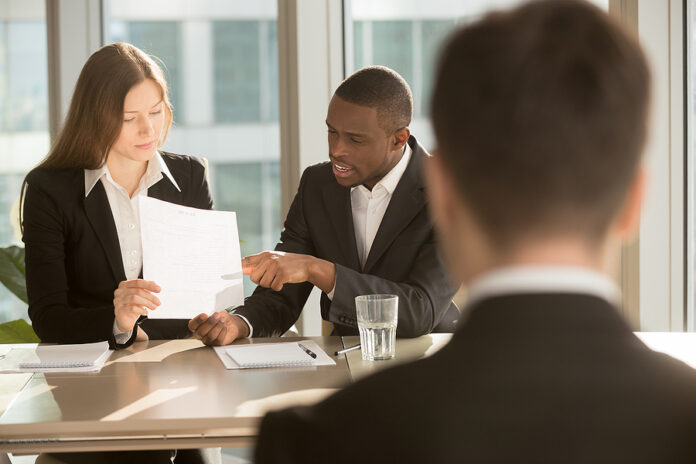 Job growth in nonfarm employment continued to trend upward in May with the addition of 339,000 jobs, according to the latest data from the Bureau of Labor Statistics (BLS). This follows April's +294,000 jobs (upward revision) and brings the monthly average gain for the past 12 months to 341,000 jobs.  
Professional and business services leads job growth 
Last month's job growth was widespread, with professional and business services adding the most jobs (+64,000), 43,000 of which were in professional, scientific, and technical services.
Other notable job gains in May included:

Government (+56,000)

Health care (+52,000)

Leisure and hospitality (+48,000)

Construction (+25,000)

Transportation and warehousing (+24,000)
Temporary help services had a modest gain of nearly 8,000 jobs for the month. 
Unemployment rate rises to 3.7%
The unemployment rate rose from 3.4% to 3.7% in May, accounting for 6.1 million unemployed people (+440,000).  
Only the unemployment rate for Hispanic workers declined in May — unemployment rates for all other major worker groups rose at least slightly over the month:
Adult men: 3.5% (3.3% in April)

Adult women: 3.3% (3.1% in April)

Teenagers: 10.3% (9.2% in April)

Black: 5.6% (4.7% in April)

Hispanic: 4.0% (4.4% in April)

Asian: 2.9% (2.8% in April)

White: 3.3% (3.1% in April)
Little change in unemployment situations
The number of people who lost jobs and completed temporary jobs reversed April's decline in May, increasing by 318,000 to 3.0 million. Those who were jobless for less than 5 weeks also rose last month, totaling 2.1 million (+217,000). The number of those who were jobless for 15 to 26 weeks jumped from 179,000 to 858,000, but long-term unemployment (jobless for 27 weeks or more) remained at 1.2 million (19.8% of the total unemployed). 
The labor force participation rate was unchanged at 62.6% percent in May. A total of 3.7 million people worked part time for economic reasons, down slightly from April. And the number of those not currently in the labor force who wanted a job inched up to 5.5 million — among these people, 1.5 million were marginally attached to the labor force and 422,000 were considered discouraged workers. 
Wage growth continues, but slower
Growth in average hourly earnings for private nonfarm employees slowed in May, increasing $0.11 to $33.44. The 12-month average dropped slightly to 4.3%. The average workweek for all employees edged down to 34.3 hours.
"Small business wages continued to decelerate," said Jason Pyle, president of Harvey Nash USA, "which may equalize the power dynamic between employer and employee and give companies an opportunity to be more selective when hiring. It's likely that the labor market will continue to move in a favorable direction for employers throughout the year."