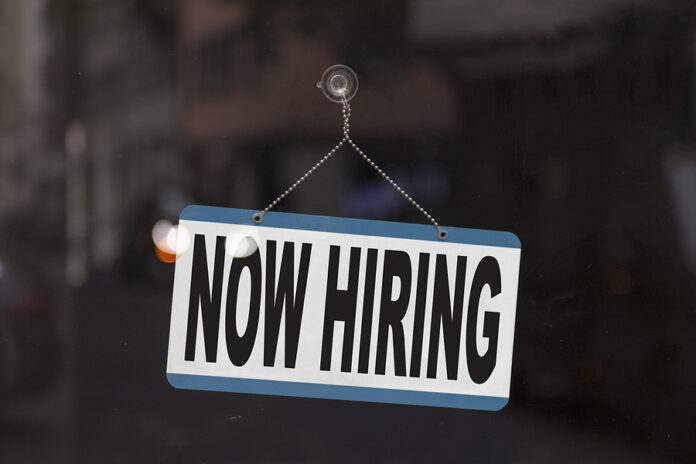 Over half of U.S. companies say they plan to add new positions during the remainder of 2021, according to a new survey conducted by Robert Half. This could leave job seekers with the upper hand when looking for a new position and may have companies scrambling to win over new talent.
According to the "State of U.S. Hiring" survey, 51% of respondents plan to add new positions during the second half of this year, while 48% plan to fill positions that have been vacant or bring back employees on furlough.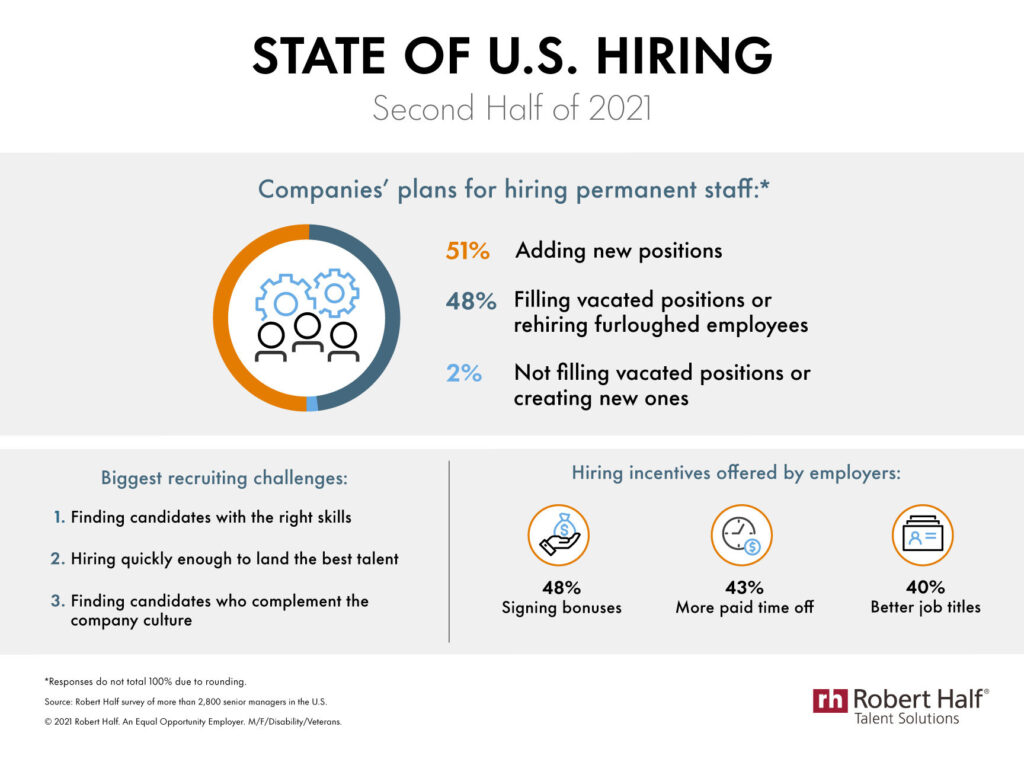 The survey, which was conducted from June 4 to July 1, 2021, included responses from over 2,800 senior managers in fields such as marketing, administrative support, and finance. Respondents reside in 28 U.S. cities, with the highest percentages of employers who are looking to hire located in San Diego (62%), Dallas (61%), Atlanta and Los Angeles (58% each).
Many companies feel positive about increasing their staff; however, some significant setbacks are predicted, such as:
Finding candidates with the right skills
Hiring quickly enough to land the best talent
Finding candidates who complement the company culture
In order to deal with these roadblocks, many companies are making compromises when it comes to a candidate's location. Over half (60%) are widening their search to include job seekers outside of their geographic region. Other recruiting strategies include providing a signing bonus (48%), giving more paid time off (43%), and offering better job titles (40%).
Senior managers also note they could be flexible about some position qualifications such as an advanced degree (23%), years of experience (19%), and education level (14%). Some fixed qualifications include soft skills and certifications for hard-to-fill roles, which only 10% of senior managers say they would overlook.
Paul McDonald, Robert Half senior executive director, emphasized the fact that competition for talented employees is intensifying while, at the same time, job seekers have become more selective about job opportunities. "Professionals with in-demand skills often have their pick of jobs," he said, "To stand the best chance of winning over top candidates, employers need to modernize and minimize role requirements, move quickly, and make the most competitive offer possible from the start."