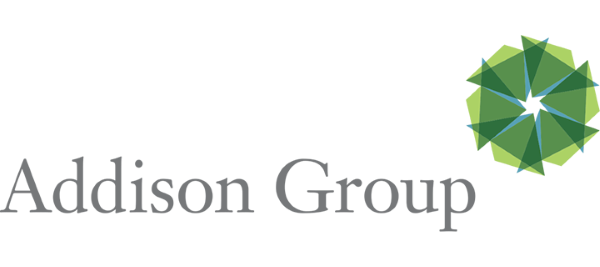 CHICAGO (PRWEB) JULY 13, 2021 — Addison Group, a professional services firm specializing in talent solutions and consulting, today announced the acquisition of ArcLight Consulting, a provider of comprehensive Human Capital Management (HCM) Cloud implementation services, based in Burlington, Massachusetts.
The acquisition furthers Addison Group's position as a leader in the technology consulting sector by combining with ArcLight Consulting's extensive expertise across the full suite of Oracle Cloud products and software specializing in HCM integrations, change management, and support ERP. The acquisition of ArcLight Consulting builds on Addison Group's strategy to expand its national service footprint through organic growth and acquisitions of high-growth, differentiated, specialized firms that prioritize customer and employee satisfaction.
"We could not be more excited about the opportunity to scale Addison Group's existing technology consulting businesses by integrating with ArcLight Consulting's deep operational capabilities and offerings," said Thomas Moran, CEO of Addison Group. "Combined, we will continue to empower our shared client base with cross-industry consulting services by offering enhanced opportunities for growth and expansion in Oracle Cloud HCM applications in support of Enterprise Resource Planning. Addison Group and ArcLight Consulting's shared values of a complementary business model and people-first approach will continue to deliver value and strong service to our customers."
"ArcLight was founded with the mission of ensuring our customers realized the full benefit of their Cloud investment. Joining Addison is an incredible opportunity to expand our service offerings and accelerate our growth," said ArcLight Consulting Partners, Pritam Dutta, Jeff Eaton, and Harsh Mirchandani. "Addison's People First ethos and strategic experience are also a perfect fit for ArcLight culture, and their broad range of offerings provide many additional career opportunities for our team. We look forward to an exciting future with Addison by our side."
ArcLight Consulting will continue to maintain its headquarters in Burlington, Massachusetts. The company's executives and team will retain their roles with a continued focus on expanding their organization.
About Addison Group
Addison Group is a leading professional services firm specializing in talent solutions and consulting. Addison Group delivers the expertise and talent companies need to achieve and sustain business growth. We offer a full suite of consulting and recruiting capabilities across multiple sectors, including information technology, finance and accounting, healthcare, human resources, administrative, and digital marketing. With a growing network of companies, offices across the United States, and deep relationships in regional and local markets, Addison Group is one of the top talent solutions and consulting companies in the US, providing industry-leading expertise with a national reach and a localized touch. Founded in 1999, Addison has been repeatedly recognized by the media as one of the fastest-growing private companies in the United States and a top workplace and a Best of Staffing Company by Inavero. Learn more at https://addisongroup.com.
About ArcLight Consulting
ArcLight Consulting is a leader in Cloud implementation services. We are dedicated to ensuring that our customers are not only successful with their Cloud applications investment, but that they maximize and optimize that investment. ArcLight's team of certified experts continuously provide best in class service, guidance and direction to ensure customer' success via our established methodology that bridges software and process. Our founding principle is that Customer Service drives Customer Success and putting it into practice creates long-term benefits for customers, employees, partners, and the communities we serve.