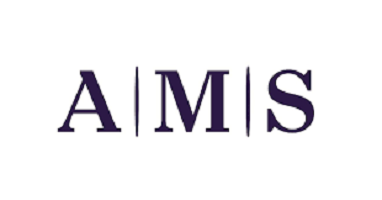 FlexAbility by AMS and HirePower to now operate under the AMS brand.
London, England – (April 6, 2023) – AMS,  the global talent solutions business, has marked the successful integration of its recent acquisitions by combining both FlexAbility by AMS and HirePower under the AMS brand. The successful integration of both brands into the AMS organization has brought more than 1,000 colleagues into the AMS family, alongside an array of capabilities to help better support existing and new clients in both markets.
AMS has grown its global network substantially over the past two years with acquisitions in the significant talent markets of Asia and North America.  In July 2022 it acquired Mumbai-based FlexAbility, its longstanding Recruitment Process Outsourcing (RPO) partner in India. October 2022 saw the acquisition of Toronto-based HirePower, a leading Canadian provider of RPO.
AMS had worked with FlexAbility by AMS for more than a decade prior to July 2022, providing Indian talent to global clients across a range of sectors. The acquisition and now formal integration into one brand allows AMS to access local expertise in India, an increasingly important talent market for AMS's clients globally.
Similarly, the acquisition and formal brand integration of HirePower provides a complementary addition to AMS's rapidly expanding North American operations and is already supporting the continued broadening of AMS's client base.  AMS now has outstanding on the ground capability in the region and a platform to create a digital and technology sourcing and hiring center of excellence in Canada, supporting North American and global clients.
Commenting on the re-brand, Meryl Rosenthal of AMS, formerly HirePower, said: "Talent was always at the forefront of our world as HirePower and it is thrilling to see this value continue now as we become formally part of AMS.  The shared values of our organizations remain and it is with considerable positivity and excitement that we look forward to a bright future as AMS."
Vinod Subramanian of AMS, formerly FlexAbility by AMS, said: "Following a close partnership for over a decade it is very satisfying to now be fully integrated into the AMS brand. The global talent market is extremely competitive and by leveraging the power of a single brand and network we are well placed to continue a successful growth journey.  I look forward to further success as AMS."
About AMS:
We are a talent solutions business
Working with clients across the globe, we have learnt what it takes to build a high performing employer. It starts with talent; sourcing, selecting and keeping the right people in the right jobs.
To do this well, you need unmatched expertise in digital innovation, and a deep understanding of the complex needs of the talent you are seeking to engage – whether that talent is external to your business or already inside it.
Taking a holistic approach to the HR value chain and to attracting and retaining a world class workforce enables business success.
10,000+ experts, across 120+ countries, speaking more than 50 languages, delivering projects for the world's most admired companies.
We are AMS. This is what we do. Talent is our world.