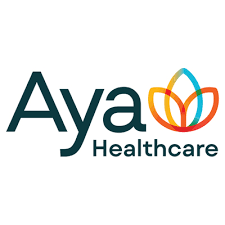 San Diego, CA — Aya Healthcare, the largest healthcare talent software and staffing company in the U.S., today announced its acquisition of Polaris AI, a machine learning platform that predicts future patient volume and staffing levels in clinical settings, leading to greater efficiency and cost savings for healthcare organizations. Polaris utilizes proprietary machine learning algorithms to intelligently inform staffing needs, and provide tools for systems to effectively distribute internal resources and plan alternative schedules.
"This acquisition further bolsters our AI capabilities and expands our ability to help healthcare organizations achieve cost savings through optimized core labor staffing." said Alan Braynin, president and CEO of Aya Healthcare.
Polaris AI facilitates accurate predictions of case volumes, enabling healthcare organizations to optimize staffing levels at the time when care is needed most. As a result, organizations experience savings on both physician and nurse costs, increased staff retention and improved patient care and satisfaction.
"Polaris' sophisticated predictions have been proven to help staffing managers accurately deploy talent, especially for care areas with high variability such as operating rooms and emergency departments," said Mark Dose, COO of Polaris AI. "And with Aya's resources and reach, we're excited to further operationalize these predictions at scale for health systems across the United States."
In collaboration with anesthesiology provider PhyMed Healthcare, Polaris AI was developed by SwitchPoint Ventures, a custom-creator of AI-driven business solutions. "Like us, Aya has been transformative in the healthcare industry, and we have a shared mission to deliver cutting-edge technology to help healthcare organizations with their operations," said Ray Guzman, CEO of SwitchPoint Ventures. "We are excited for the next evolution of Polaris AI, as Aya continues to invest in this technology and set the new standard for workforce solutions."
To learn more about Polaris AI, visit https://polarishealth.ai/