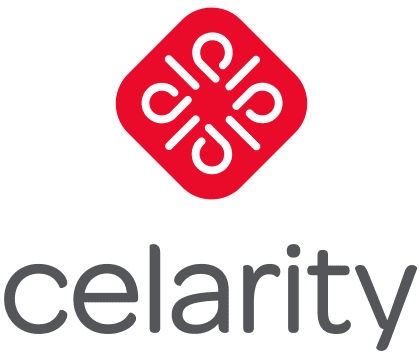 BLOOMINGTON, MN (August 2, 2021) – The two staffing & recruiting companies from different industries have assembled a 4-person panel of MN-based business leaders to share varying perspectives on the topic on Thursday, September 16, 2021, at 4:00 p.m.
Have you heard of the "Great Resignation"? Sources cite somewhere between 30-50% of Americans have plans to quit their job in 2021. So what can leaders do to engage, grow and retain members of their teams?
The panel event will provide helpful ideas and resources to support business leaders when retention rates are expected to drop.
"Providing a remarkable experience for your employees and community was always a great business strategy but now it is crucial to stay relevant" said Celarity's co-Managing Partner, John Arnold.
Event panelists represent varying industries, disciplines and backgrounds.
Gina Lemon
VP of Human Resources, Timberland Partners
Brian Johnson
Business Leader – Director of Enterprise Architecture, Protolabs
Kelly Gunderson
Client Relationship Director, Celarity
Kelli Schnieder
President, SafeNet Consulting
Kelli Williams will moderate this free panel event, with social hour to follow.
"I have heard directly from multiple clients nationwide about their challenges with engaging and growing teams and know the importance of these topics first-hand. I look forward to bringing my unique leadership, consulting, and recruiting perspective to the panel." said SafeNet Consulting's President, Kelli Schnieder.
EVENT DETAILS
WHAT: Hybrid location panel event focused on supporting organizations during the great resignation.
WHEN: Thursday, September 16 – 4:00-5:00 p.m, followed by a social hour
WHERE: Hybrid location event – attend where you prefer
— In-person: SafeNet Consulting's office in Minnetonka, MN
— Online, via Zoom
HOW: Register today! 
###
About Celarity
Celarity is an award-winning Staffing & Recruiting agency for Marketing, Creative & Digital talent with a mission: Creating happy careers with meaningful connections.
We provide remarkable experiences and results for both clients and candidates and have proudly connected 600+ companies with over 5,000 candidates.
Learn more about Celarity and get in touch: celarity.com
###
About SafeNet Consulting
SafeNet Consulting is a Technology staffing & solutions company dedicated to solving business problems with experience, insight, and innovation.
We offer our clients a partner in technology to help their business think bigger, move faster, and deliver better value to meet growing expectations. No matter the approach, clients trust SafeNet Consulting's highly tenured solutions providers and consultants to help them navigate and thrive in the age of disruption.
Learn more about SafeNet Consulting and get in touch: safenetconsulting.com