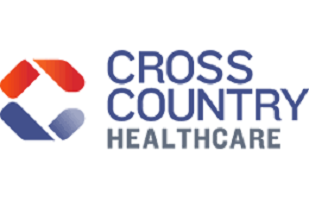 BOCA RATON, Fla., September 13, 2022–(BUSINESS WIRE)–Cross Country Healthcare, Inc. (the "Company") (Nasdaq: CCRN), a market-leading tech-enabled workforce solutions platform and advisory firm, today announced entry into a definitive agreement to acquire the assets of Mint Medical Physician Staffing, LP ("Mint") and Lotus Medical Staffing LLC ("Lotus", and, together with Mint, "Sellers"). Mint is a locum tenens staffing agency dedicated to placing the most qualified physicians, nurse practitioners, and physician assistants in temporary positions. Lotus is a locum tenens and permanent placement agency specializing in the placement of anesthesiologists and certified registered nurse anesthetists. Both Sellers staff throughout the United States.
The Company will purchase and acquire substantially all of the assets and assume certain liabilities of Mint and Lotus. The acquisition will be accounted for using the acquisition method of accounting and is not significant. The transaction is expected to close in the last quarter of 2022.
"As the first acquisition in 2022, we are thrilled to be adding the Mint and Lotus brands to our portfolio, which supports our strategy of becoming a dominant player in the locum tenens and advanced practitioner markets," said John Martins, President and Chief Executive Officer of the Company. He continued, "Building scale in this large and growing part of the market allows us to deepen client relationships, and gives access to additional clinicians, which we expect will drive stockholder value."
About Cross Country Healthcare
Cross Country Healthcare, Inc. (CCH) is a leading tech-enabled workforce solutions and advisory firm with 36 years of industry experience and insight. We solve complex labor-related challenges for customers while providing high-quality outcomes and exceptional patient care. As a multi-year Best of Staffing® award winner, we are committed to an exceptionally high level of service to our clients and our homecare, education, and clinical and non-clinical healthcare professionals. Our locum tenens line of business, Cross Country Locums, has been certified by the National Committee for Quality Assurance (NCQA), the leader in healthcare accreditation, since 2001. We are the first publicly traded staffing firm to obtain The Joint Commission Certification, which we still hold with a Letter of Distinction. Cross Country Healthcare is rated as the top staffing and recruiting employer for women by InHerSights, and Certified™ by Great Place to Work®. For two consecutive years, we have received the Top Workplaces USA award and were recently recognized as a recipient of the Top Workplaces Award for Innovation and Leadership by Energage. We have a history of investing in diversity, equality, and inclusion as a key component of the organization's overall corporate social responsibility program, closely aligned with its core values to create a better future for its people, communities, and its stockholders.