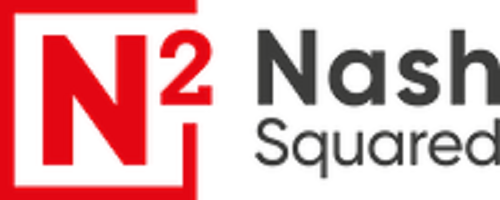 New York, August 22, 2023, Nash Squared, global leader of technology and talent solutions, has announced the launch of managed service provider (MSP) and recruitment process outsourcing (RPO) brand Flexhuis in the U.S., cementing its position as a global total talent solutions provider for medium-sized businesses.
Building on over 30 years of experience and launches in the UK, Netherlands, and Belgium, Flexhuis will offer U.S. mid-sized organizations the opportunity to radically simplify the complexities in the hiring, onboarding, and workforce management processes, allowing them to quickly connect with skilled talent to drive their businesses forward.
Commenting on the launch of Flexhuis in the U.S., Bev White, CEO of Nash Squared, said:
"In the past three years, Nash Squared has significantly grown in the U.S. by offering our customers a broad base of solutions, from talent acquisition through our Harvey Nash and Spinks brands, to technology solutions through our NashTech brand. The launch of Flexhuis today rounds off this service offering. With contingent labor projected to comprise 40% of the U.S. workforce, through Flexhuis we are well positioned to help these organizations better manage the way they recruit and manage talent."
Frederieke Schmidt Crans, Director of Flexhuis, said:
"This marks a pivotal moment for the Flexhuis brand. The U.S. has led in hybrid talent models, balancing permanent and contingent labor effectively for years. Now, more mid-sized businesses are turning to contingent labor to fulfil skills needs. Our mission is to simplify and streamline talent recruitment and management through a world-class MSP solution centered on people and process. With the launch of Flexhuis in this important market, our vision is now a reality."
Jason Pyle, Managing Director of Harvey Nash USA, added:
"As organizations increasingly look to different models to meet their current and future talent requirements, the need for simplicity becomes ever more important. According to a recent SIA report, 84% of companies using an MSP report both an increase in the quality of talent sourced and costs savings. By launching Flexhuis in the U.S., we are excited to help more organizations realize these benefits." 
About Flexhuis
Flexhuis is a total talent solutions partner with a proven track record as a managed service provider (MSP) and recruitment process outsourcing (RPO) partner in the mid-market. We work with our clients to deliver best in class solutions which take workforce management to the next level for organizations around the world.
We are part of Nash Squared, and have access to the reach, resources and talent trend insights that comes from a global technology and talent provider.
For information: www.flexhuisglobal.com/us.
About Nash Squared
Nash Squared are the leading global provider of technology and talent solutions.
We're equipped with a unique network, that realizes the potential where people and technology meet. For over three decades we've been helping clients solve broad and complex problems, building and transforming their technology and digital capability.