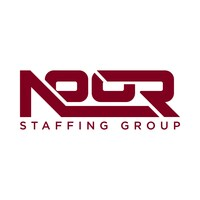 NEW YORK, Aug. 11, 2023 /PRNewswire/ — Noor Staffing Group, LLC has announced their acquisition of Star Hospitality Group ("StarHG"), a provider of hospitality staffing solutions whose history dates back 44 years.
This partnership with StarHG expands the hospitality vertical of Noor Staffing Group, broadening their service offerings in staffing hospitality and food & beverage personnel with top-tier clients in the tri-state area.
"This merger is perfectly timed. In 2024, we expect to see a resurgence in the hotel market with many new hotels opening. Food and beverage demand will reach its peak. StarHG's team has the experience and network of clients and staff to capitalize on these trends" said Habib Noor, Principal of Noor Staffing Group.
This merger presents StarHG with opportunity for geographic expansion, leveraging Noor Staffing Group's national footprint. "StarHG will continue to provide outstanding service to its clients and gain additional resources and access through this strategic partnership with Noor Staffing Group" stated Lance Herman, Chief Operating Officer of StarHG.
About Noor Staffing Group
Noor Staffing Group provides staffing and recruiting services to a diverse set of national and local clients, including federal, state and local agencies. Noor Staffing Group operates in 40 states and employs more than 5,700 internal and contingent employees nationwide.