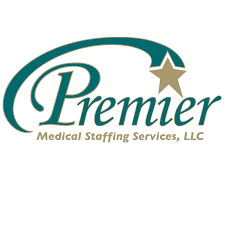 Milwaukee Business Journal announces winners of 2021 award
MILWAUKEE, WI – (Oct. 18, 2021) – Premier Medical Staffing Services, LLC ("Premier"), a national leader in healthcare staffing solutions, today announced that the Milwaukee Business Journal named Premier one of the 2021 Best Places to Work in the small companies category.
"The Best Places to Work award is all thanks to our employees who show their passion and support day after day to help our growth," stated Laura Hanoski, Owner and Managing Member of Premier. "Our core values set the stage for a very positive environment and culture. Everyone here is extremely passionate about making a positive difference in those we serve."
Founded in 2002 by Mark and Laura Hanoski, Premier Medical Staffing Services has grown to help thousands of healthcare professionals find career placements, and numerous renowned healthcare facilities with their workforce solutions.
At Premier, employees are guided by the organization's seven core values: Personal Attention, Relationships, Empathy, Giving More, Integrity, Excellence, and Respect. By living through these values, Premier has once again proven its distinction in the Milwaukee community with this award.
Companies were chosen for the award through a scoring process based on surveyed employees rating their companies on the 10 core areas of engagement: teamwork, retention, alignment with goals, trust with co-workers, individual contribution, manager effectiveness, trust in senior leaders, feeling valued, job satisfaction and benefits.
To learn more about Premier, visit premiermedstaffing.com.
About Premier Medical Staffing Services, LLC
Premier Medical Staffing Services was founded in 2002 by healthcare professionals, Mark and Laura Hanoski. Premier is a healthcare staffing company headquartered in Milwaukee, Wisconsin serving healthcare professionals and clients nationally. The company is certified as a women's business enterprise by the Women's Business Enterprise National Council (WBENC), the nation's largest third-party certifier of the businesses owned and operated by women in the U.S., and also has a Joint Commission Certification in Health Care Staffing. For more information, please visit premiermedstaffing.com.