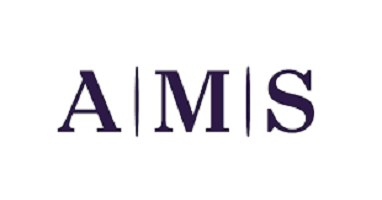 Latest data from AMS Verified reflects the need for organizations to fill key roles quickly amidst a tight talent market and despite a slowing economy.
Cleveland, OH – (April 4, 2023) – AMS,  the global talent solutions business, has unveiled the latest data on search trends seen on its talent technology analysis platform, AMS Verified.
AMS Verified allows members to search for and receive deep product analysis of over 160 of the world's leading talent technology solutions. Anonymized data from these searches has demonstrated the topics most on the minds of over 150 talent acquisition professionals.
Launched just six months ago, AMS Verified's most recent data analysis shows:
72% of members searched for technology to reduce the time to hire
66% of members selected the objective to increase the quality of hire
50% of members selected the objective to increase candidate satisfaction
These search trends support the recent Bureau of Labor Statistics data which showed 828,000 jobs were added to the U.S. economy in the first two months of 2023 alone. In a tight labor market, competition for skills remains intense, reflecting talent professionals' requirements to get the right skills into their organizations quickly.
Commenting on the data, Nicky Hancock, Managing Director, Americas Region AMS said: "The labor market in the U.S. remains at its tightest in 50 years. With record vacancies facing a significantly smaller workforce, the competition for talent remains fierce.  This is reflected in the technology that talent professionals are looking for to help them fill open roles. Skills shortages remain significant impediments to success across a range of industries, and as the economy itself tightens it's more important than ever that organizations do everything they can to put the right people in the right roles."
Jonathan Kestenbaum, Managing Director, Technology Strategy & Partners, AMS said: "HR technology trends are changing quickly.  You only need to look at the recent noise around ChatGPT to see that organizations are open, now more than ever, to new and innovative ways of finding the right hires to enable their business success.
"The data we've seen go through AMS Verified over the past six months has been a bellwether for the trends we're seeing elsewhere in the talent world. To reflect this, next month members will be able to conduct searches by business problem. This will provide them with the ability to source the products which most match their requirement and enable their business objectives."
To arrange a demonstration of AMS Verified, contact: samantha.chacon@weareams.com
About AMS:
We are a talent solutions business
Working with clients across the globe, we have learnt what it takes to build a high performing employer. It starts with talent; sourcing, selecting and keeping the right people in the right jobs.
To do this well, you need unmatched expertise in digital innovation, and a deep understanding of the complex needs of the talent you are seeking to engage – whether that talent is external to your business or already inside it.Taking a holistic approach to the HR value chain and to attracting and retaining a world class workforce enables business success.
10,000+ experts, across 120+ countries, speaking more than 50 languages, delivering projects for the world's most admired companies.
We are AMS. This is what we do. Talent is our world.