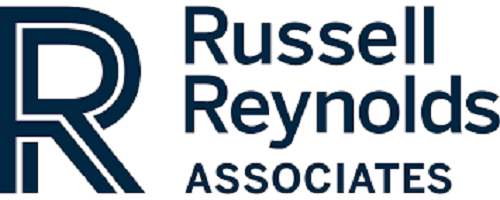 Acquisition bolsters RRA's strength in CEO and C-suite leadership consulting services
NEW YORK, June 13, 2023 /PRNewswire/ — Global leadership advisory firm Russell Reynolds Associates (RRA) today announced it has acquired Nvolv, a boutique leadership consulting firm serving CEOs and C-Suite executives of prominent global businesses.
Founded in 2017 by Bob Marcus, Nvolv quickly established itself as a trusted partner in enabling CEOs and executives to accelerate the development and transformation of individual leaders, their teams, and their wider organizations. Nvolv leaders bring more than 30 years of experience as proven thought leaders, change strategists, executive coaches and process consultants, making the business a natural fit to complement RRA's renowned leadership advisory services.
"Our acquisition of Nvolv represents a powerful opportunity for us to bolster our client offerings and further strengthen our preeminent position as leaders in C-suite leadership advisory services," said Russell Reynolds Associates' CEO Constantine Alexandrakis. "Bob and the entire Nvolv team have an enviable track record of building deep relationships and driving extraordinary results at the most senior levels of organizations. We look forward to joining forces to increase the depth of both firms' impact in advising and coaching C-suite executives, preparing the next generation of senior executives, supporting new leader integration, de-risking CEO succession, and aligning top teams to deliver on their transformation agendas."
Through the acquisition, Marcus will join RRA as a managing director in the company's New York office. Marcus brings renowned experience working with C-suite leaders – particularly first-time CEOs and CEOs pursuing significant transformation objectives – and is an expert in change strategy and leadership development. RRA also welcomes Nvolv's talented team of consultants and operational staff as part of the acquisition.
"Russell Reynolds Associates deserves its reputation as the best of the best in leadership advisory and I am excited to be joining this prestigious firm," said Marcus. "We are eager to integrate Nvolv's leadership, team, and organizational development services and unique client relationship architecture into the company, working together to create market-defining capabilities. Today's CEOs and C-suite leaders are looking for a range of services from their leadership advisory partners and this combination of our collective expertise and experience will reshape the leadership advisory landscape."
About Russell Reynolds Associates
Russell Reynolds Associates (RRA) is a global leadership advisory firm. Our 500+ consultants in 47 offices work with public, private, and non-profit organizations across all industries and regions. We help our clients build teams of transformational leaders who can meet today's challenges and anticipate the digital, economic, and political trends that are reshaping the global business environment. From helping boards with their structure, culture, and effectiveness, to identifying, assessing, and defining the best leadership for organizations, our teams bring their decades of expertise to help clients address their most complex leadership issues. We exist to improve the way the world is led.
About Nvolv
Nvolv helps leaders and their organizations develop the capability to purposefully evolve and transform. We draw on our 30 years of experience to serve our clients as thought partners, change strategists, executive coaches, and process consultants. We collaborate with our clients to develop effective change strategies and then support them as they lead and manage the transformation process.
Real transformation requires months, often years, to take hold. Our goal is to stay engaged long enough for our clients to build momentum and achieve self-sufficiency—but not longer.
We believe passionately in the role leaders can play in bringing about positive change within complex systems and we build impactful and enduring relationships in support of executives as they elevate, develop, and align their enterprise to win in the marketplace.