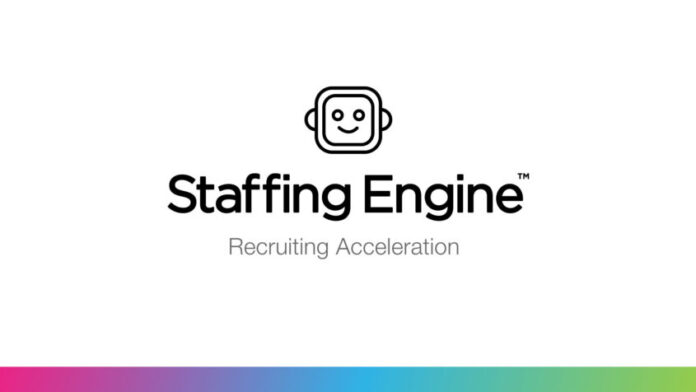 BOULDER, CO, February 16, 2021 — Boulder, CO. based start-up, Staffing Engine, announced today the launch of its new conversation AI platform. Staffing Engine is focused on taking the mystery out of conversational bots and AI for staffing firms and making it extremely easy for agencies, of any size or technical sophistication to implement in weeks, not months.
In today's world, people expect things on-demand and on their terms. As a staffing firm, that means shifting from a business-first to a candidate-first strategy by updating the experience on your website and adopting channels like text messaging and social media to engage people when and where they prefer.
Staffing Engine bots increase leads from your website, book meetings, use text messaging to reach people on-the-go, and turn facebook and instagram messenger conversations into placements. Recruiters can be brought in at any point in the conversation using tools you already use like TextUs, Slack, Microsoft Teams, or Google chat so they never leave their preferred workflow.
"We handle all the technical and administrative work to launch your own branded AI and bots so our customers can focus on more important revenue generating tasks" said CEO Ted Guggenhiem. "Our team guides agencies in accelerating their candidate acquisition, sales, and marketing by making conversational AI bots remarkably easy to adopt."
Staffing Engine co-founder and CEO, Ted Guggenheim, introduced conversational text messaging to the staffing industry in 2015 when he launched TextUs. Now in 2021, Ted has strategically brought together some of his former TextUs co-founders and staffing industry veterans from Bullhorn, the largest ATS software provider in the world to create Staffing Engine. "We've assembled an all-star team to complete the missing piece between texting, automation and AI, that we see in the staffing industry tech stack," said Guggenheim.
To learn more about Staffing Engine and their early adopter packages available to a limited number of firms, visit https://staffingengine.ai/start/
# # #
About Staffing Engine
Staffing Engine is a conversational AI platform designed specifically for staffing firms to accelerate their candidate acquisition, sales, and recruiting processes. With Staffing Engine you can combine website live chat, text messaging and social media bot conversations together into one activity stream and easy to manage experience. By making bots easy to implement on any site combined with ready-to-use bot conversation flows, Staffing Engine can help quickly supercharge any size staffing firm. Learn more at https://staffingengine.ai