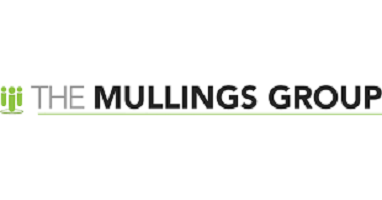 DELRAY BEACH, Fla., March 28, 2023 /PRNewswire/ — TMG Search Canada, a division of The Mullings Group (TMG), a leading talent acquisition firm headquartered in the U.S. that specializes in medical & health technology, life sciences, and emerging high-tech industries, announces the acquisition of VX Search Group, an executive search firm located in Western Canada servicing local communities across a diverse variety of industries.
"As part of our expansion strategy into Canada, our intention is to grow thoughtfully through acquisition with like-minded and trusted partners. We see tremendous synergies and value in the successful vision and infrastructure built by Adam Currie, Founder & President of VX Search Group. We are extremely excited to integrate and continue to support their team members, partnerships, and clients," says Emily Phair, President of TMG Search Canada
"We continue to expand our brand and our footprint around the world. In search, we are growing both organically and through acquisition. The acquisition of VX Search and bringing their team on is super exciting for us," says Joe Mullings, Chairman and CEO of The Mullings Group Companies
"The Mullings Group Canada's acquisition of VX Search Group Inc. is a unique and tremendous opportunity for us to expand on our mission of providing a bespoke local service to our clients in Western Canada while offering them a global reach. TMG Canada is bringing a wealth of resources in recruitment operations, expertise in specialty sectors, storytelling capabilities, and a US footprint for our many Canadian customers with US operations. While we were not actively seeking a deal, it was the unprecedented alignment between our mission and the TMG vision that brought us together and made the deal happen," says Adam Currie, Founder of VX Search Group
"Together, as we look to the future, we see a search sector in Canada ready for disruption, displacement, and change. Our customers want to be heard, not told what to do. They want to share their unique brand stories and recognize new ROI as they look to community-focused search partners that understand the importance of culture, brand, diversity, and changing generational needs. In this acquisition, it is not only our voice that will be amplified, but our customer's voice and that is truly exciting!" says Adam Currie, Founder of VX Search Group, Inc., continues Currie.
"This acquisition will make it easy to bring executive search services to industries, organizations, and roles that have previously not had access, especially in our local Western Canadian markets. The enhanced data analytics capacities, branding and marketing capabilities, and industry experts this acquisition is bringing to our local markets in Canada will fill a growing demand for targeted talent acquisition. Our team at VX Search Group is thrilled to partner with The Mullings Group to provide top-tier executive search services in Canada," says Adrianna Stange, Managing Consultant, VX Search Group
TMG Search Canada is an extension of The Mullings Group with established operations based in Western Canada, providing executive search services to organizations and individuals across a diverse range of industries nationally. TMG Search Canada strives to support local communities while leveraging their highly-experienced global expertise to deliver best-in-class talent.
About The Mullings Group
With offices in the U.S., Canada, and the U.K., TMG is the industry's #1 search firm, responsible for over 8,000 successful searches in the MedTech, HealthTech, and Life Sciences industries. The company has an extensive network of over 800 clients, including multi-billion-dollar companies and emerging tech organizations worldwide.
TMG is best known for innovating a digital, video-forward approach to the $490 billion global staffing industry with a range of clients, including Fortune 50 organizations and emerging tech companies. It is the only talent acquisition firm in the world with its own full-service media, marketing, and production company, 7-time Telly Award winning Dragonfly Stories, producing attention and awareness campaigns for medtech / life sciences companies globally. https://mullingsgroup.com/
About VX Search Group
VX Search Group is a team of consultants that live and work in the cities and small towns of British Columbia and Alberta and is headquartered in British Columbia's Okanagan region. Holding a deep appreciation of the benefits, advantages, and challenges of operating and growing a business in Western Canada, the team knows that each community and company has a distinctive culture that will be key in attracting top executives and talent to their local market.
VX's team members are experts in the industries that drive the Western Canadian economy and work across the sectors of Mining, Oil & Gas, Clean Technology, Forestry, Retail, Manufacturing, and Real Estate Development. Their portfolio of clients includes established multi-billion-dollar brands to pre-revenue start-ups emerging from accelerator programs with headquarters located from Vancouver, BC, to Calgary, AB, up to Edmonton, down to Nelson, Victoria, and everywhere in between. https://vxsearchgroup.com/