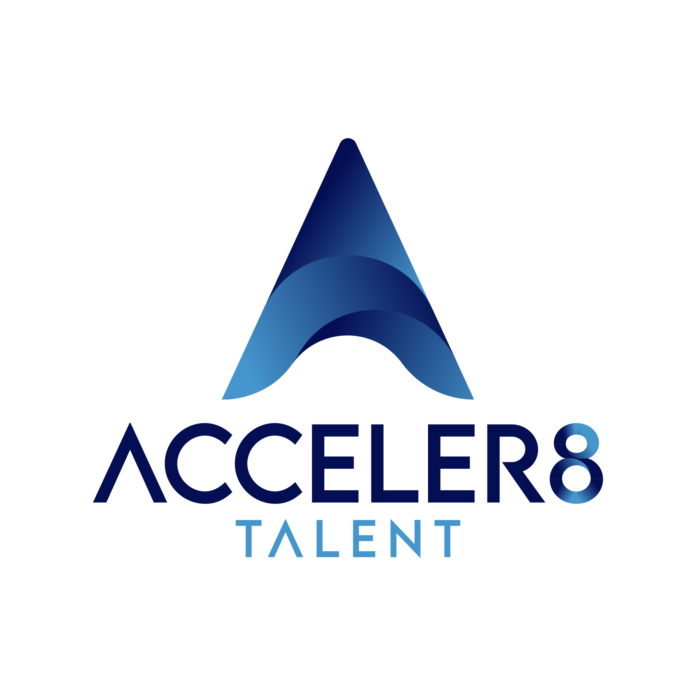 Rebranding to Acceler8 Talent signifies the consultancy's rapid growth in the emerging tech market
Boston, Mass. September 23, 2021 – Award-winning consultancy Understanding Recruitment has announced its US division will rebrand as Acceler8 Talent to solidify its position as the leading specialist recruiter for the machine learning and emerging technology market.
Following technology, software, and digital staffing experts Understanding Recruitment, opening its first US office in Boston, Massachusetts, in 2019, the consultancy will rebrand as Acceler8 Talent across all business operations and marketing from today onwards.
The rebrand signifies Acceler8 Talent's rapid expansion in the marketplace and establishing itself as the recruitment and staffing partner of choice for startups and large companies working at the forefront of AI and machine learning, hardware acceleration, quantum computing, silicon photonics, and related emerging technologies.
The launch of Acceler8 Talent sees the introduction of a new logo and website to best showcase the company's work with next-generation tech clients in Boston, New York, and around the USA.
Acceler8 Talent's growing team of seven consultants and researchers remains based at its Portland Street office in Boston, led by Matthew Ferdenzi, who has successfully replicated his success building a machine learning team in the UK in the US over the past two years.
Matthew Ferdenzi, COO of Acceler8 Talent, commented on the rebrand: "Two years after launching, we are now in a unique situation where we are still a small, but rapidly-growing outfit in the USA – if we were to ever rebrand, now is the time to do so. We wanted to find a name and brand that really represented who we are and what we are passionate about recruiting for."
He added: "As Acceler8 Talent, we would like to continue to be recruitment leaders within the space of highly advanced computation, and we feel our rebrand reflects our mission and how the market has shifted over the years, where lightning-fast computation and systems and devices are conducting the way that the world operates."
"Coming here and starting from nothing has certainly been a challenge and my team and I have worked hard, laughed, and cried our way through the recruitment roller-coaster. I couldn't be prouder of my team and what we have achieved so far, and this is just the beginning."
About Understanding Recruitment
Understanding Recruitment is an award-winning technology, software, and digital staffing consultancy with offices in Boston, Massachusetts, and the United Kingdom.
Having recently celebrated their first decade in business they have been recognized with several industry awards over the years including 'Best Staffing Firm to Work For 2018' at the SIA Awards for the third consecutive year.
Their team of specialists operates across all areas of Technology and Digital covering both contract and permanent roles, including Java, DevOps & Cloud, Mobile & Web, .NET, Machine Learning & AI, FinTech, Project / Program, and Product Management, Cyber Security, Infrastructure & Support, Testing & QA, Architecture & Design.