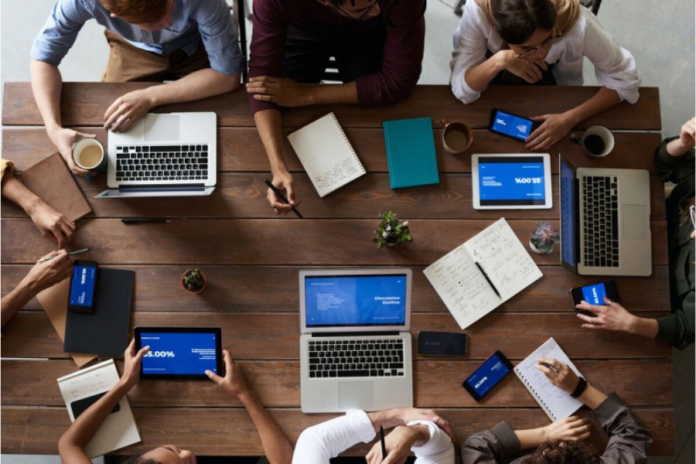 Porter Capital, a leading provider of flexible, customized funding solutions for businesses, announced a new funding product with the staffing industry in mind. Starting with a staffing company for nurses and essential workers, Porter now offers new, smaller staffing companies credit lines as low as $10,000. The innovative lender can also fund larger staffing companies with credit lines up to $15 million. The product makes obtaining funding for staffing businesses in the start-up mode a whole lot easier. 
"The new staffing product is designed specifically with small and medium-sized staffing agency owners in mind to secure all their on-demand funding needs when they need it," said Blake Van Leer, Director of Marketing at Porter Capital. 
Porter Capital offers custom-tailored solutions for the staffing industry with payroll factoring, a way for staffing agencies to get their invoices converted into immediate capital. Also known as staffing factoring, the option allows companies to get an advance on their invoice values immediately. 
Porter Capital works with staffing agencies across a number of industries all over the United States to provide payroll factoring services. With a quick application process, advance rates up to 95%, and flexible financing solutions for those who do not qualify for traditional funding, Porter's payroll financing services instantly grant access to improved cash flow. 
Some of Porter's regular clients and industries include:
General Staffing Agencies

Nurse Staffing Agencies 

IT Staffing Agencies
Porter's process for Staffing Factoring:
Invoice your customer.

Assign the invoice to Porter Capital.

Porter Capital pays you an advance on the invoice. 

Your client pays the invoice directly to Porter Capital.

Porter Capital takes a small fee and forwards you the remaining invoice balance. 
The service is ideal for improving a staffing business's immediate cash flow, whether for making payroll in one week or expanding by bringing on new hires. There are no minimum qualifications to fund your staffing company with Porter Capital. The lender can fund your first invoice in as little as 24 hours. 
Porter Capital takes on the risk, so you don't have to. To learn more about how Porter Capital can provide payroll funding for your staffing agency, visit: https://www.portercap.com/payroll-funding-for-staffing-companies/ 

About Porter Capital:
Porter Capital Corporation was founded in 1991 by brothers Marc and Donald Porter in Birmingham, AL. Porter offers working capital solutions to businesses all over the country in a variety of industries. As a direct lender and factoring company, Porter Capital has provided over $6 billion in funding since inception. Porter Capital offers Invoice Factoring and Asset Based Credit Lines up to $15MM. Since founding the company, Porter Capital has expanded to include a special transportation division known as Porter Freight Funding. The Porter businesses continue to grow by providing working capital solutions, emphasizing personalized, dedicated customer service without sacrificing speed and efficiency.
To know more about Porter Capital Corporation and how it can be a working capital solution provider for businesses, call 1-800-737-7344 or visit its official website.