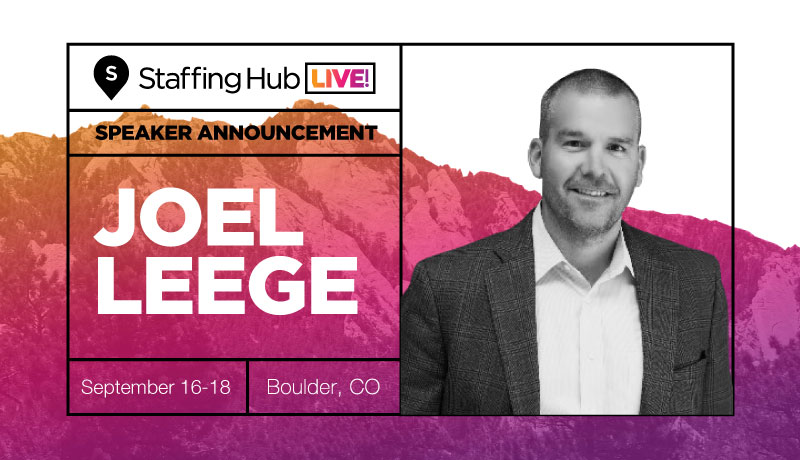 We're excited to share that Joyce Russell of Adecco Group US Foundation, and Joel Leege from Randstad Technologies US, will be speaking at the inaugural StaffingHub Live conference this fall.
Joyce Russell, President of Adecco Group US Foundation, constantly strives for growth both personally and professionally — and it shows. In her new role at the Adecco Group Foundation US, Russell focuses on upskilling and reskilling American workers and helping to ensure the world of work works for everyone. From her 30+ years with the Adecco Group and 14 as President of Adecco Staffing US, Russell is the kind of leader the industry can learn best from — she has a firm understanding of both where staffing has been and where it's headed.
At StaffingHub Live, Russell will be speaking on how staffing firms can leverage better internal hiring strategies to grow their business more effectively.
Joel Leege, Executive Vice President & Chief Strategy Officer at Randstad Technologies US, is similarly growth-focused. He's spent over 20 years in the staffing industry and has led teams generating upwards of $150m in revenue. As Chief Strategy Officer, Leege is involved in key strategic planning, execution, and innovation across $1.3 billion in talent solutions revenue. He's also on the Board of Directors for the Colorado chapter of Boys Hope Girls Hope, an organization dedicated to helping young people grow through education and holistic support.
At StaffingHub Live, Leege will also be sharing insight on how smarter hiring and promoting can help you scale your business.
For a complete list of our speakers, visit our event page.
The conference is expected to sell out, so staffing executives who are interested are encouraged to request an invitation soon.