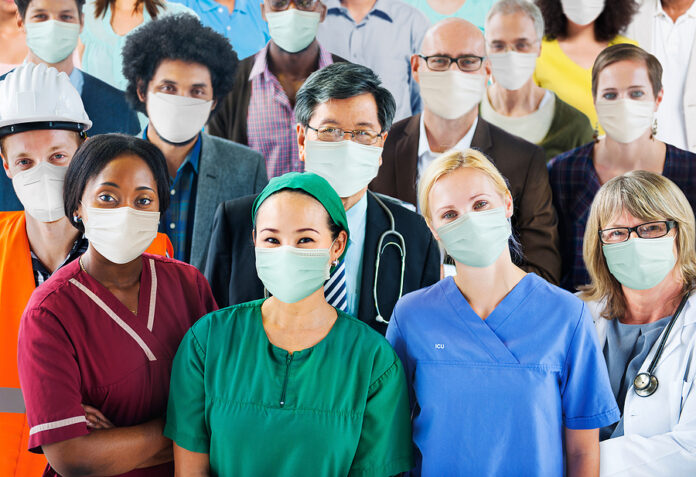 By Adam Day, President & CEO at Time Rack
The COVID-19 pandemic exposed a systemic problem of staff shortages in hospitals, care homes, and other medical settings across the country. Medical centers in at least half of the states in the U.S. faced a critical lack of staff during coronavirus surges last year.  
Understandably, an immense burden has fallen onto medical staffing agencies, which are trying to meet the hectic demands of the current health crisis while also preparing for future problems. 
In order to be able to respond as successfully as possible to this huge demand being placed on them, medical staffing agencies should look to improve workforce management processes through a number of digitally-driven practices. 
Medical staffing agencies can take the lessons learned during the pandemic to reorganize operations and embrace innovation. Here are five workforce management tips that will help medical staffing agencies be more effective as we move towards a post-COVID world.
1. Improve communication with staff
Turnover is an urgent issue confronting medical staffing agencies. The pandemic has taken a physical and mental toll on medical professionals, resulting in the hospital turnover rate jumping to 19.5% in 2020. For those in the healthcare industry, retaining high quality staff is nearly as important as recruiting them.
While it's often the stresses and the strain of the workplace that cause turnover – something outside of the control of staffing agencies – they're still your staff, not the medical facilities'. Therefore, regular communication with staff is vital in order to assess morale, flag issues, and nurture strong relationships.
Some of this can be automated using a CRM. For example, surveys and questionnaires can be sent at specific times or after specific triggers, such as a week into a new placement. The responses to these will provide valuable insights into the wellbeing of your staff, which can then be used to plan initiatives aimed at improving any problem areas. 
Of course, not every piece of communication should be automated – this would defeat the object of nurturing strong relationships – but this is a great way to supplement manual communications that you're already doing.  
2. Leverage ATS automation, but understand its limits
If you're not already using some form of AI in the sourcing and screening process, then this should be a priority area of development. There are plenty of ready-to-use SaaS platforms that can do sourcing and screening automation for you, with just a basic setup required. Or a slightly more advanced solution would be to integrate these tools into your existing applicant tracking system (ATS).
However, medical staffing agencies need to carefully consider how this technology is best utilized to complement their existing workflows, rather than replace them entirely. AI software is not yet at the level where a recruiter can just click a button and 24 hours later will have the six best resumes ready to review. You will still need to apply some human oversight during the screening process to account for nuances or specifics that are being requested by the client.
3. Automate payroll with time & attendance 
An area where many medical staffing agencies could make significant time and cost savings with just a small investment is integrating payroll with their time & attendance (T&A) system. Integrated payroll systems eliminate the need to manually download T&A data, just to reformat and then upload into a payroll system. This is laborious and increases the risk of payroll errors.     
This can easily be replaced by an API that connects your T&A platform to your payroll platform, which will then automatically push data from one to the other. Many existing T&A platforms provide APIs straight out of the box that integrate with popular payroll platforms. This enables you to set this up without requiring technical IT support. 
4. Utilize geofencing & GPS tracking for field workers 
Not every employee will be based at a single hospital or clinic. Community health workers may spend much of the day making house calls to elderly patients or other vulnerable and less mobile population groups.  
Time and attendance tracking for field workers becomes more complex for agencies and can increase administration costs. To optimize this workflow, medical staffing agencies can utilize GPS-enabled T&A mobile apps. Staff can clock in and out while on the road, with data being sent in real time to the agency's T&A platform. 
Not only does this help you identify any issues such as lateness or no shows in real time, but all data is synced to your T&A platform, removing the need for staff to complete manual time sheets, saving you and your staff time and cutting down paperwork.  
5. Upgrade your onboarding process
Given the vetting and screening required of healthcare workers, medical staffing agencies often have a lot more work to do during the onboarding stage compared to some other types of agencies. This is where a staff portal can save hours from each onboarding. It allows candidates to complete tax forms and payroll information, as well upload copies of their qualifications.
Email prompts can also be automated to inform candidates when they need to provide this information and to send reminders if required.
At the back end, APIs that connect to national crime databases, the National Nursing Database, and other background checking services can also be a great investment, if you're onboarding large volumes of candidates.
Final thoughts 
While you may have already implemented some of these workflow suggestions into your medical staffing agency, it's always wise to reassess current processes to ensure they're as optimized as possible. 
For those agencies yet to invest in automations, identify the processes that take up the most amount of time or create a poor employee experience, and start building out automations that provide solutions to these issues.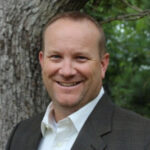 Written by Adam Day, President & CEO at Time Rack, that provides recruitment invoicing software integration, time and attendance tracking and HR services to medical and other types of staffing agencies.