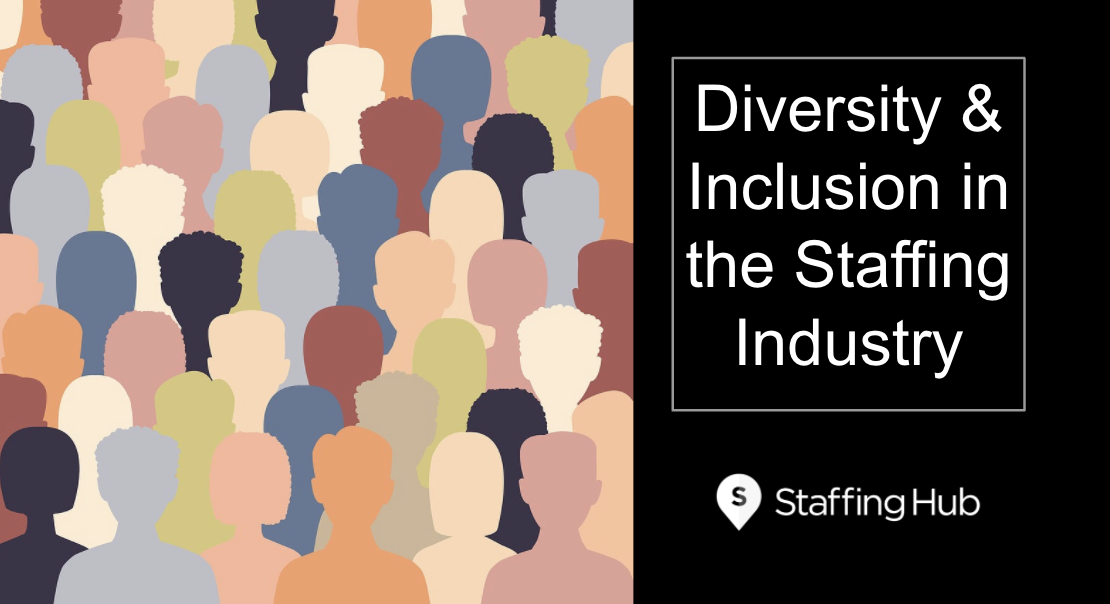 This year — you've heard it time and again — has been unlike any other. Alongside an unprecedented virus, economic and labor disruptions, and various entrenched political battles, the nation has been having intense discussions about race. The staffing industry has been having these conversations, too — from tough talks behind closed boardroom doors to public forums on what it means for the industry to be inclusive.
We launched our Diversity and Inclusion in the Staffing Industry Survey in September to help the industry better understand where it stands on issues of race in the workplace. 
We present these results with the goal of continuing the discussion. Does this data mirror your experience in the staffing industry? How might your own race, political beliefs, and experiences impact the way you view these issues? What can we, as an industry, do better?  
Here are some of our most interesting findings.

Race impacts perceptions of diversity and inclusion
Over 40% of respondents of color surveyed say they've experienced racial discrimination in the staffing industry. 
What's more, nearly three-quarters of respondents of color agree that white candidates enjoy privileges that candidates of color do not, while a little under half of white candidates agree with the same statement. 
It's worth noting that extensive research backs up the statement that white candidates enjoy privileges that candidates of color do not. For example, according to the Harvard Business Review, white applicants received, on average, 36% more callbacks than Black applicants and 24% more callbacks than Latino applicants with identical résumés. 
Taken together, these data points indicate that the industry might benefit from white colleagues paying closer attention to the experiences of colleagues of color. They may also indicate that white members of the staffing industry may be unaware of the depth of discrimination experienced by candidates and colleagues of color.
The industry is committed to diversity and inclusion
The majority of the industry agrees that their organization is dedicated to diversity and inclusiveness. When asked to share more about their answers, many respondents shared the concrete actions that they're taking to move diversity and inclusion initiatives from talk to action.
Change is needed
The majority of respondents agreed that change is needed in the workforce to create racial equality. While we may differ on the strategies or what this might look like in practice, there's a shared understanding that business as usual is not currently equitable for all.  
Click here to download the entire Diversity and Inclusion in the Staffing Industry report.