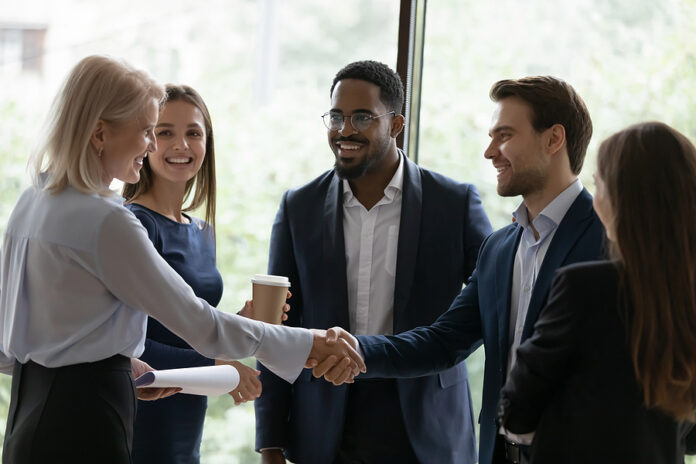 Organizations lack diversity in their leadership pipelines, with white men still making up the largest group of leadership development (LD) participants, according to Vaya Group's second annual Vaya Vision Survey. The survey of more than 1,000 U.S. professionals found that the vast majority of LD participants are men — 57% are white men and 39% are non-white men.
There are also notable discrepancies in how different groups feel about equal opportunities for training and development. Nearly half of white men (45%) believe there's equal access, but only 33% of non-white men and 32% of women agree. And though most (91%) employees say DE&I programs are effective, less than half (48%) say their company has such a program.
Compared to men, women are 49% less likely to participate in LD programs and 26% less likely to receive follow-up mentorship and coaching opportunities. Often, they don't receive any follow-up support whatsoever. Meanwhile, black men are 40% more likely than white men to self-select for LD opportunities, rather than getting in through other methods like a manager nomination or job performance.
Flexibility valued by all
White men, non-white men, and women alike have similar values, however, prioritizing flexible working hours (42%), remote work opportunities (39%), wellness benefits (39%), and advancement opportunities (34%). Company social functions rank lowest on their list.
This desire for flexibility and remote work may impact LD participation. "There are limits to remote LD opportunities," said Nicole Morris, Executive Consultant at the Vaya Group. "However, virtual LD is now the trend and there are many opportunities to participate with these types of tools."
Healthcare behind in development, diversity
Vaya Group's survey also sampled professionals in IT, healthcare, professional services, and banking/finance industries. They found that LD participation was highest in IT at 61%, while healthcare was lowest at 40%. 
Healthcare was also lacking in employee engagement and connection — only 31% of the surveyed healthcare professionals felt engaged, while finance (38%), IT (39%), and professional services (42%) reported higher engagement. 
The pandemic, burnout, and staffing shortages have made it especially challenging for the healthcare industry to address diversity in leadership. Morris provided several suggestions to help healthcare employers reverse this trend:

Listen to workers

Make employee wellness part of the workplace culture

Support mental health

Offer flexibility

Recognize hard work
An equal opportunity for leadership 
From changing masculine language in job descriptions to providing working sample tests, there are several steps companies can take to reduce bias in their hiring process and provide equal opportunities for leadership development. 
"Managers have bias when they select LD participants," Morris said. "Blind selection and peer nomination should continue to be considered and are better options." She also recommended using hard data for selection and offering employees the option to self-select into LD programs.
For more on DE&I gaps in leadership development, see the Vaya Vision Survey infographic.