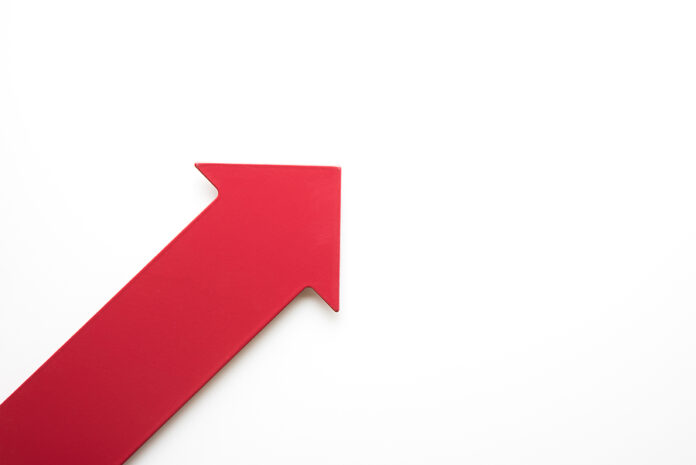 By Cybill Getgood, Chief Marketing Officer at Staffing Venture Capital
Many business and economic experts predict an economic downturn in the second half of 2023. While a recession hasn't been officially announced, 2022 saw a 40-year peak in inflation with an increase in gas prices, a 20% market drop, and a sharp decline in consumer confidence.
Amidst volatile economic conditions, staffing firms are usually hit hard upon initial impact, but are also one of the first segments to recover once the markets improve. During the Great Recession of 2008, global staffing industry revenue fell by 12%. There are no definitive ways to predict how a particular recession will impact any market segment, and the staffing industry is no exception. With the second half of the year coming in mere weeks, staffing firm owners are advised to fortify their company's sales strategies to mitigate the potential impact of an impending recession.
Secure access to capital
Having a source of working capital, whether it's to manage expenses during sluggish periods or to inject funds for an influx of job orders, can mean survival or demise for a staffing company during turbulent times. Craig Cohen, Director of Sales and Marketing at Advance Partners encourages staffing owners to obtain reliable funding sources.
"Start now to secure your funding source. Make sure they can be a long-term partner that will help you grow as much as you desire. If you have a bank loan, find out how difficult it will be to raise your credit line should the need arise," says Cohen. "If you are with a factoring company, determine how big you are allowed to grow before their risk tolerance expires or their level of service starts to diminish. Finally, if you are funding yourself, determine whether using your own money is preventing you from growing as big as you want."
Gain a deep familiarity with clients and candidates
In the age of data and the internet, there are limitless ways to get to know a brand's target audiences. Hiring managers in this day and age seek to work with staffing firms that can deliver very specific objectives. This is when truly understanding your customer's pain points and evolving job requisitions comes into play, with staffing firms who speak the same language landing the coveted job orders.
Diving deeper into the clientele's psyche can significantly contribute to revenue when done right. "This requires determining your potential buyers' demographics, ages and other background information," says Chris Martin, VP of Strategic Resourcing and Government Services of World Wide Technology and Randstad's Former Senior VP of Sales Strategy. "Do they prefer being contacted through email, memo, proposal or through other methods of communication? Does your market have a particular sentiment toward a topic? If so, how do their attitudes and values align with those of your company?" Gathering the necessary information and using it to connect to the right audience makes all the difference.
Cultivate a positive company culture
Companies with a positive culture reportedly outperform most companies in bear markets. When a team is motivated to work towards a common goal, results tend to come easier and much faster. A motivated workforce will always be more efficient than a team with low morale, and staffing leaders would do well to foster an environment that encourages people to feel appreciated. 
Small adjustments can make huge impacts in employee disposition. George Lessmeister, CEO & Founder of LGC Hospitality, shared, "Once a week, my co-founder and I send out a company-wide email to celebrate successes of team members, promote particular areas of focus and share news. These communications are a great way to keep remote employees in the loop about what's happening at other offices and to give recognition to team members for outstanding work."
Implement an M&A strategy
The staffing industry is highly congested, with over 12,000 staffing agencies operating in 2022. Inorganic growth through mergers and acquisitions is a trend seen across many industries. For staffing firms, M&A may be one of the quickest ways to achieve a significant boost in sales and market reach.
Eric Allison, M&A Advisor and Managing Partner of Staffing Venture Capital, expects an increase in deals this year. "Over the past 7 years, private investment from PE groups and home office investors has seen a significant uptick in the staffing sector. This trend will continue as more private investors understand the staffing space while executing roll up strategies," says Allison. "For staffing firm owners, M&A is an excellent opportunity to boost revenue through inorganic growth. Despite a possible recession, valuations in the industry remain promising."
Economic slowdown or not, a solid sales strategy should be a top priority for staffing leaders. It's always beneficial to plan ahead to stay on top of the ever-changing markets and maintain a competitive advantage in the staffing industry.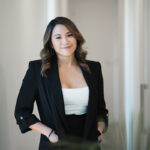 Cybill Getgood is a seasoned staffing and recruitment expert with extensive knowledge in the field. As an International Mergers & Acquisitions Expert Charterholder, Cybill possesses a deep understanding of the operational intricacies within the staffing industry. Furthermore, her marketing prowess has played a significant role in driving success for various firms. Currently, she serves as the Chief Marketing Officer at Staffing Venture Capital, a premier M&A advisory firm exclusively focused on the staffing industry.