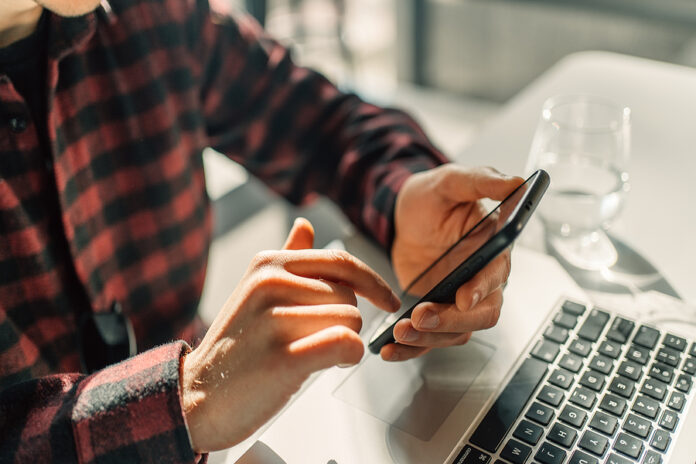 By Christopher Ryan, Chief Strategy and Marketing Officer, Avionté
People connecting people. That has been a core tenant of the staffing industry for decades. The ability to build strong relationships with employers who had jobs to fill meant talent would come to you.
That's how it worked for the last 40-50 years. A surplus of labor from the late 60s through the early 80s created a boom for staffing companies. Women were returning to the workforce, baby boomers were of working age, and the result was a market flooded with talent.
Even though those days are long gone, in large part, staffing companies still operate with a client-centric mentality. Many still believe a strong sales team focused on employer acquisition will draw talent in. However, the limited talent pool and their changing expectations around finding jobs means staffing firms need to think beyond sales and the client and market to candidates if they are going to compete and exceed today and in the future. 
The consumerization of the staffing experience
Talent has more options for work than they ever had before. The gig economy and freelance marketplaces offer digital, talent-driven experiences. In comparison, staffing firms that haven't kept pace can appear outdated and out of touch, particularly among younger generations. It's become more difficult to compete.
Most talent expect to be able to self-navigate their job search, application, and onboarding experience. They don't crave one-on-one phone conversations like they once did. Instead, they want to self-select jobs on their own time using a mobile app, and have an avenue for outreach if they have questions. They also expect regular updates throughout the process, usually electronically through app notifications, text messages, or emails.
But it's going to take more than just tech to attract talent. Pre-application, talent wants three things: a clear understanding of company culture, insight into the employee experience, and a sense of connection with the overall brand.
For so many years, staffing companies didn't have to think about communicating culture or brand. It was the personal connection with a recruiter that mattered. Now staffing must move from a sales-based approach, built on one-to-one interactions, to a marketing-based approach where your brand, culture, and tech take center stage.
Shifting from a sales mindset to a marketing mindset
In order to compete, marketing needs to be a primary focus. And not just marketing to prospective clients. Of equal importance, perhaps even greater importance in this shifting marketplace, is marketing to talent. How much of your marketing budget is allocated at programs targeted at the job seeker audience? Where there is a robust talent pool available to work at a moment's notice, employers will follow. Leading-edge staffing firms are shifting to creating and retaining a best-in-class talent pool.
This is a monumental shift for staffing companies. It requires them to build a recognizable brand, create demand, drive awareness, and position themselves to a different audience. Building a database of employers isn't the primary goal, instead, it's your database of talent that matters.
Talent will flock to staffing companies that make the employment process easy, streamlined, and digital, and the best firms are those that can bring that digital strategy to life. There is significant white space for organizations to highlight their frictionless employment process, which is supported through easy-to-use technology investments and a strong marketing approach. It's an opportunity to reinvent your company as a talent-focused firm committed to digital transformation. 
Where do you start?
Moving from being wholly focused on clients and sales leads to a company that invests in marketing to build a robust and engaged talent database can't happen overnight. It requires a detailed strategy and a commitment over the long haul.
Build a brand that draws talent in
Because we know talent is interested in brand, culture, and experience, the first step is to define those elements for your company. Talk to your raving fans to identify your differentiators. Survey loyal talent and find out why they keep coming back. Analyze your competitors and hone in on what sets you apart.
In some cases, talent desires and brand attributes may differ for each industry vertical you serve. Whereas geography matters for some, affinity matters for others. Your brand should reflect the interests and preferences of your talent.
Meet talent where they are
Additionally, you must reach talent how they want, in the channels they want, with messages that resonate.
Consider comparing this process to dating. You don't want to come on too strong with a call to action right away. Slowly build trust by appealing to common interests and shared struggles. Over time, the relationship deepens and loyalty builds.
While love at first sight happens, it's a rarity. Building a talent community is the cumulative effect of consistent messaging delivered at various touchpoints. Random acts of marketing with inconsistent brand messages won't work. Remember, we're moving from a 1:1 to a 1:many approach.
Adopt mobile technology
By 2029, millennials will make up the majority of the workforce, and Gen Z is right on their heels. Both generations have grown up in a digital world. They manage everything from their grocery shopping to their bank accounts via mobile devices. And while websites are digital, they are far less stickier than mobile apps.
Mobile apps put the control squarely in the hands of talent, which is where they want it. Apps provide the fast and flexible experience talent is looking for and offer a consistent branded experience.
But candidates are not going to find your mobile app on their own, it requires strategic marketing efforts. Staffing firms must have intimate knowledge of the talent journey and the steps they take along the way. Consider tactics such as digital advertising, email nurturing campaigns, billboard ads, and social media. 
For many staffing companies, these efforts are new and may be intimidating. They go against the traditional recruiter to candidate approach. But that's the point. We've entered a new era where a staffing firm's value is its talent pool. Building that pool through a marketing-based approach will position the organization for growth and success now and in the future.
Want to reach more employers? Start marketing to talent
You know it, you've felt it—talent is in short supply. Employers are looking for staffing agencies that have a strong competitive edge, and that edge is brand reputation with talent. It's your organization's talent loyalty, mountain of referrals, and consistent redeployment. In the long run, your firm's ability to market to talent and build a deep database is what will drive new business and expand existing relationships. 
The staffing companies that succeed five, 10, or 15 years from now won't necessarily be the ones who dominated over the last 20 years. A digital talent marketplace is emerging and those that have a pre-vetted database that can be accessed instantaneously via a mobile app that pushes out relevant and targeted opportunities in real time will win.
With so much consolidation, the ability to communicate your brand identity and use it to draw in talent will be crucial. Are we inching closer to a world where staffing goes completely digital? Maybe. Are you ready?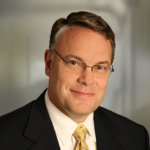 Christopher Ryan leads Strategy and Marketing functions for enterprise staffing and recruiting software solutions provider Avionté. He has more than three decades of consulting, thought leadership, and corporate experience in Human Capital Management. Chris previously served as the VP of Research for Strategic Advisory Services for ADP.