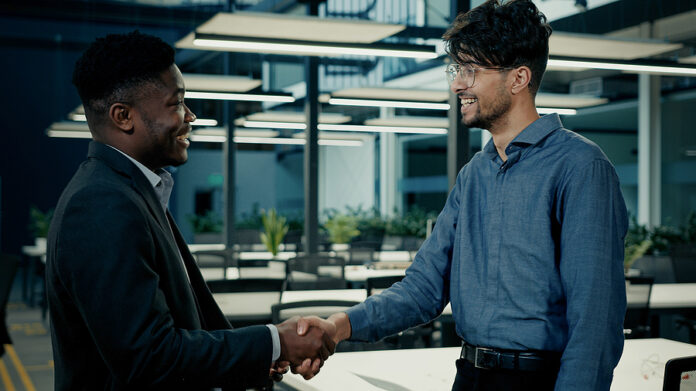 Nonfarm payroll employment rose by 311,000 jobs in February, following the addition of 504,000 jobs in January (downward revision), according to the latest data from the Bureau of Labor Statistics (BLS). February's job growth is in line with the six-month average of +343,000 jobs.  
"The U.S. labor market is the strongest it's been in more than 50 years," said Nicola Hancock, managing director of the Americas region at AMS. "There are less layoffs now than at any time in the 20 years before the pandemic. That said, some companies are still letting go of a small percentage of their workforce, mostly due to right sizing after an unprecedented hiring surge in 2021 and early 2022. On the other side of that, industries such as travel and hospitality are still trying to hire back the talent they lost."
Job growth in leisure and hospitality, retail trade
With the addition of 105,000 jobs, leisure and hospitality was the industry with the most job gains for the month. The industry added 70,000 jobs in food services and drinking places over the month and has averaged +91,000 jobs per month over the past six months. However, employment in leisure and hospitality is still behind its pre-pandemic level by 410,000 (2.4%). 
Despite recent job growth, "finding workers continues to be a struggle," said Jason Pyle, Harvey Nash USA's president and managing director, "especially in sectors such as hospitality, leisure, and retail."
Other notable job gains in February included:

Retail trade (+50,000)

Government (+46,000)

Professional and business services (+45,000)

Health care (+44,000)

Construction (+24,000)
Temporary help services rose slightly in February with the addition of nearly 7,000 jobs. But employment declined in information (-25,000) and transportation and warehousing (-22,000) last month.
"Today's closely watched jobs report gives a healthy reading on the jobs market and the strength of hiring," said James Neave, Adzuna's head of data science. He noted there were 8.5 million advertised U.S. job vacancies in February on Adzuna's job search platform. But to better attract and retain talent in a highly competitive market, he said employers may need to focus on "improving employment packages with more benefits and care for the whole person (and their future families) this year."  
Unemployment climbs to 3.6%
The unemployment rate inched up to 3.6% in February, representing 5.9 million unemployed people. 
Unemployment rates rose slightly for all major worker groups in February: 
Adult men: 3.3% (3.2% in January)

Adult women: 3.2% (3.1% in January)

Teenagers: 11.1% (10.3% in January)

Black: 5.7% (5.4% in January)

Hispanic: 5.3% (4.5% in January)

Asian: 3.4% (2.8% in January)

White: 3.2% (3.1% in January)
Little change in unemployment situations 
The number of people who lost jobs and those who finished temporary jobs jumped by 223,000 to 2.8 million in February. Those who experienced unemployment for less than 5 weeks also increased slightly, up by 343,000 to reach 2.3 million, and there was little change in long-term unemployment (jobless for 27 weeks or more), which accounted for 1.1 million people (17.6% of the total unemployed). The labor force participation rate for February was 62.5%.
The number of people who worked part time for economic reasons remained at 4.1 million in February. Also little changed was the number of people not currently in the labor force who wanted a job (5.1 million) — among them, 1.4 million were marginally attached to the labor force and 363,000 were considered discouraged workers. 
Average hourly earnings for private nonfarm employees appears to be slowing, rising $0.08 (0.2%) and reaching $33.09 in February — this brings the 12-month average increase to 4.6%. The average workweek dropped slightly to 34.5 hours last month. 
"Slowing wage growth indicates that the Fed's attempt to reduce inflation is starting to work," Pyle added. "But other data such as hiring, the unemployment rate, and slightly hotter than expected inflation data in recent months indicate it's still too high and the Fed will need to be more aggressive."