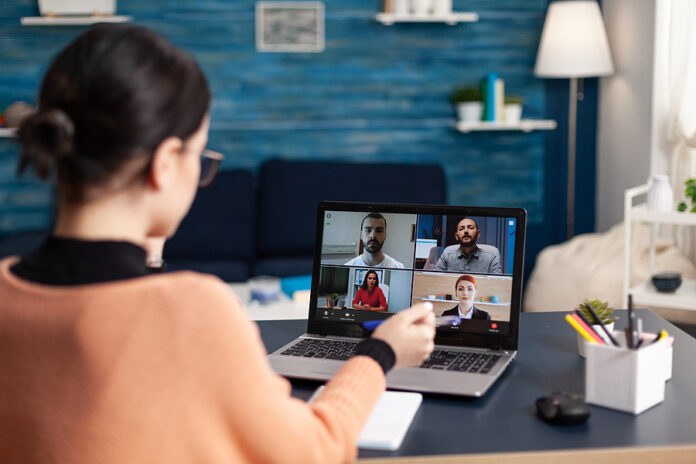 There was no shortage of challenges in 2021 — a shrinking labor pool, employee burnout, and the Great Resignation, to name a few. But what challenges and opportunities are waiting around the corner as we venture into 2022?
To better predict emerging trends in the world of work, Glassdoor tapped into its extensive data on the experiences of employees and employers. Here are the four they believe will shape the year ahead.
1. Hiring challenges will persist
In previous recessions, part of the recovery journey included a point at which businesses could hire from a large pool of unemployed workers. But, this time around, that opportunity never arrived. 
Leaving out temporary layoffs, there were just 0.63 unemployed Americans per job opening in September 2021, and this ratio peaked at only 1.2 earlier in the pandemic. So, instead of reaching a point where it's easy to hire, we'll likely see this imbalance between labor supply and demand continue into 2022.
Glassdoor suggests that companies focus on long-term incentives like wage increases and exploring overlooked employee groups such as new retirees, workers with disabilities, and formerly incarcerated workers. And, considering the rate at which employees are quitting their jobs, employee retention strategies will be key for surviving in such a tight labor market.
2. Remote work is here to stay, but it will cost more   
Remote work gave employers an advantage during the pandemic, making their openings more attractive to job seekers and allowing them to hire outside geographic boundaries. But remote work is becoming more of a standard rather than an opportunity for employers to stand out from the competition.
On top of offering remote work, many businesses have had to sweeten the deal by raising salaries. However, this created a new issue — deciding whether to pay location-based compensation or offer higher salaries to keep talent from heading toward competitors.
This challenge will impact local employers, too, as many will have to boost their pay to snatch up local talent, or risk losing them to remote employers with more dollars to spend. In October 2021, 20% of employers with local job listings were competing against companies hiring remotely — this percentage has doubled since October 2019, and it doesn't look like the competition will be cooling down anytime soon.
3. DEI actions and reporting will take priority
DEI goal-setting has been underway since the call-to-action in 2020. It's become an important tool in the war for talent, as roughly 3 in 4 employees and job seekers prioritize workforce diversity when considering companies and job offers.
Now, heading into 2022, employees expect to see progress reports. Though 58% of employees said their companies have shared DEI goals, only 38% received updates on progress, and just 37% expressed confidence that their leaders were holding themselves accountable to those goals. 
Even if progress is slow or disappointing, transparency with employees will help companies deepen DEI conversations, better define gaps and refine goals, and strengthen accountability.
4. Employers will have to rethink the workplace community
At a time of widespread remote work, when nearly half of employees have felt isolated from their colleagues, companies can no longer rely on the physical office to build and strengthen their community. Instead, they'll have to keep an eye on what kind of engagement and connection employees are looking for in an increasingly virtual workplace.
More than half of workers want a community that can provide them with advice for dealing with work issues, while 64% would like the chance to pose questions to their industry peers. This means they may be reaching out to social media networks and other online communities outside their company. They're building a community that extends beyond their coworkers, forming relationships with other professionals in their industry. Employers will have to pay close attention to how the workplace community is evolving and how they can provide more support.
Overall, 2021 has been a preview of the permanent workplace changes to come. Employees now have the upper hand, and, heading into 2022, they're not just looking for a job — they're thinking bigger. They're developing a career and a community, and they're putting pressure on employers to do better. Companies that are open to adapting how they hire, engage, and support employees will find the most success in the year ahead.