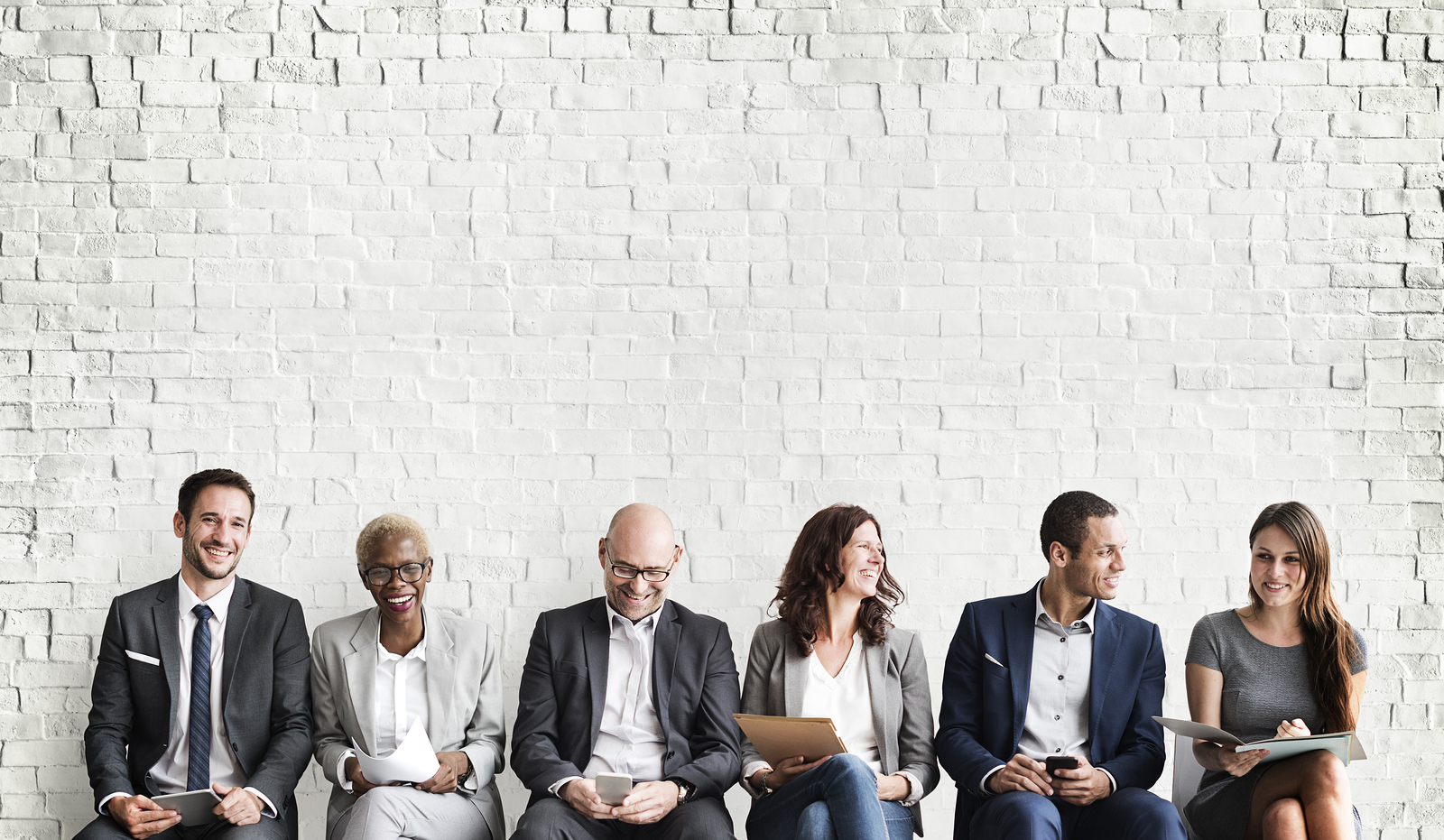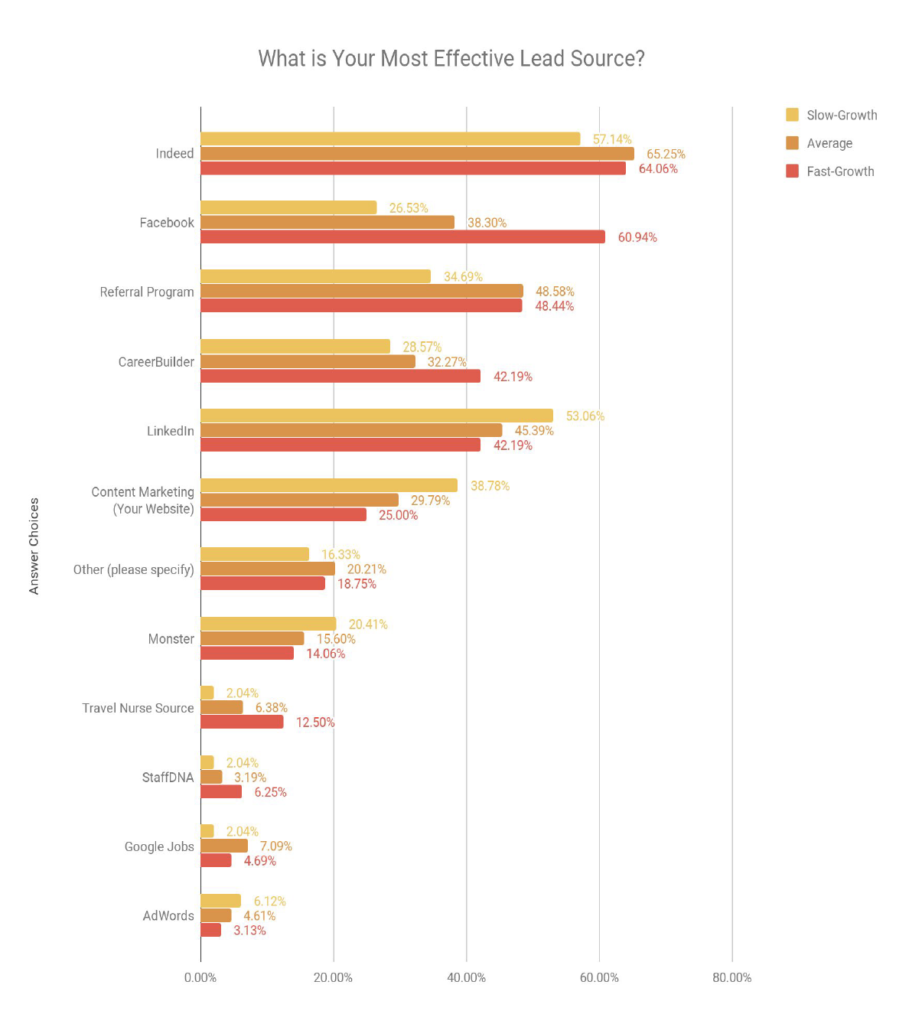 According to our 2018 State of Staffing Benchmarking Report, the top three most effective lead sources for fast-growth staffing firms are Facebook, Indeed, and referral programs.
Indeed remains #1 for all firms.
Across all growth levels, Indeed is the most effective lead source.
Slow-growth and fast-growth firms use social media differently.
More than 60% of fast-growth firms rely on Facebook for sourcing talent, while only 25.63% of slow-growth firms are making effective use of Facebook. Slow-growth firms tend to rely on LinkedIn for lead sourcing more than their faster growth competitors.
Fast-growth firms value their referral programs.
More than 48% of fast-growth firms consider referral programs their best source for leads. And more firms are implementing staffing software to automate referral management.
Looking for more on what sets fast-growth firms apart? Download the State of Staffing Benchmarking Report now.