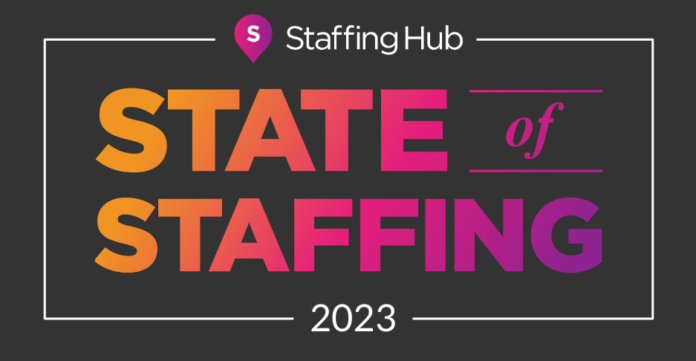 Don't miss the opportunity to share your insights for our 2023 State of Staffing Benchmarking report! 
Your survey responses will help us identify today's most valuable staffing technologies, where candidates are looking for jobs, and what drives success among the fastest-growing staffing agencies. And by taking the survey, you'll get access to the report before it goes live.
The survey closes soon, so now's your chance to participate:
The survey takes about 16 minutes to complete, and responses are anonymous.
Related resources: