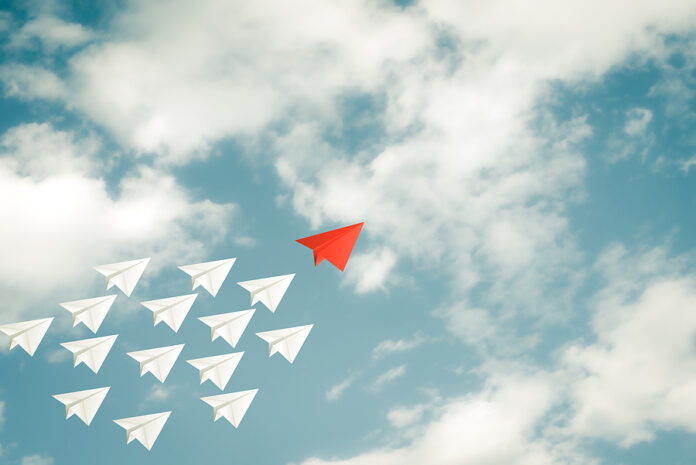 At the beginning of the year, just a few weeks before the pandemic began, Maurice Fuller, founder of the StaffingTec Conference and 25-year veteran of the industry, had his pulse on where the industry was headed. In his advice to staffing leaders, he predicted sea changes on the horizon: "Staffing firm leaders need to think big, they need to prepare for massive change to survive and thrive as we move forward."
All throughout this long year, we've been talking to staffing execs about how they lead their teams through change. They shared their thoughts on righting the ship through uncertainty and crisis, getting out of their teams' way, putting the right people in the right seats, and more.
Here's leadership advice from top executives we've interviewed on The Staffing Show podcast.
Leave a legacy.
Joyce Russell, President of the Adecco Group US Foundation, reflected on how important it is for leaders to grow future leaders. 
"I think the one thing that we all have to do as leaders is leave a legacy. I say, I'm planting trees of whose shade I will not sit under," said Russell. "You need to put your handprint on the organization, by the people that you hire and the people that you mentor and most of all the people that you sponsor. Devote your time to developing that next generation of leaders."
Be adaptive.
April Hansen, EVP of Workforce Solutions and Clinical Services of Aya Healthcare spoke to the importance of an adaptive leadership style that responds to the changing needs of the organization. 
I would say that, first and foremost, to really thrive as a leader in our organization, it's important to turn your leadership style to whatever is needed at that point in time, for the business, for that individual, for that situation.
There are certainly times — and especially in times of constant chaos — when you need a leader to be a bit more directive, you need this autocracy that comes in and says, 'This is what we need to do.'
Then, there are other times where it's completely applicable to lead our groups by a democracy, and get that vote and see what's going to happen. Really being able to pivot, and being able to situationally adapt, and adjust is a key leadership trait.
Let your team be messy.
Mullady Voelker, President of Strategic Growth at GIFTED Healthcare, reflected on how messy leadership can be — and the innovation that comes from allowing things to be messy.
I think I'm really comfortable in the swirling of ideas and messy space and in throwing spaghetti against the wall. I'm also good at being comfortable there, allowing other people to live there for a while. I think that's where the brightest ideas come, the ideas that are the truest in their intent. 
I think what that allows me to do from a leadership standpoint is expect the same of other people. I would much rather you try something and it fails and it's a total disaster than for you to sit in fear and not take a risk. 
That's what makes an organization the best it can be: allowing somebody to be the leader they can be. We want people that can come here and bring with them their authentic self. That is the differentiator for us: hiring those people, finding those people, retaining them, making them happy, and helping them flourish. That is how we will grow.
Empower your team to make their own decisions.
Sejal Shah, the CEO of TotalMed Staffing, discussed the importance of empowering your team to make their own decisions — even if they don't go the direction you would choose.
"I'm a big fan of empowering and collaboration and giving everybody an opportunity to say their piece. And I know sometimes that can come off like leading by consensus, which, it's absolutely the farthest from. I'm actually not leading by consensus. believe that when we bring people into this organization, we have an opportunity to develop them, not only with their specific skill sets, but professionally develop them and bring more content to them, more capabilities, more experiences. 
And part of that is also an opportunity for them to really be more accountable and learn from the decisions they make. By going through that process and making the decision, they own it. They buy into it. They're passionate about executing on it, which then increases your likelihood of success." 
Give your team something to believe in.
Jake Wood, CEO of Team Rubicon, isn't a staffing exec but he did scale a global crisis relief nonprofit, growing it to 130,000 veteran volunteers. He predicts that, coming out of the pandemic, leaders will be tasked more than ever with creating purpose-driven work for their employees:
People are looking for purpose in their work. I think a lot of people have been hollowed out by 2020, often because of their experience with their employer — maybe they were ruthlessly cut as a cost-savings measure early in the pandemic, maybe they didn't have that experience. They look at the world through a different lens now for having experienced 2020. 
Make sure that you bring purpose into people's work lives.
Looking for more insight from staffing leaders? Tune into The Staffing Show podcast.