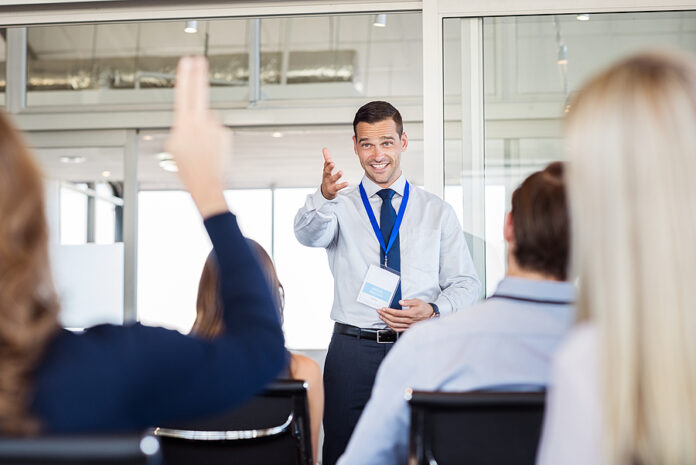 Over three-quarters (76%) of employees are more likely to stay with a company that offers continuous training, according to the State of L&D in 2022 report from TalentLMS and SHRM.
More than half of HR managers say their company is currently facing a skills gap, which they're addressing by training existing employees (51%), hiring new employees (32%), and leveraging independent contractors/freelancers (17%).
Training is highly beneficial for organizations. HR managers say that training helps with:
Employee productivity (90%)

Employee development (90%)

Employee retention (86%)

Organizational growth (85%)

Company culture (83%)

Attracting new employees (83%)
On the whole, there is good alignment between the training HR managers prioritize and the training employees want. For example, 88% of employees say it's important to get training on hard skills, while 79% of HR managers are likely to offer this type of training. 
And, for the most part, employees are satisfied with the training they receive. Three-quarters (75%) of employees said they were either somewhat or very satisfied, while only 11% reported being somewhat or very dissatisfied. The dissatisfied employees said that the training would be more effective if it were more relevant (50%) and more up to date (40%). They also want more control over their training (37%).
This is only a small snapshot of the data. For more on the current state of L&D, explore the full report.