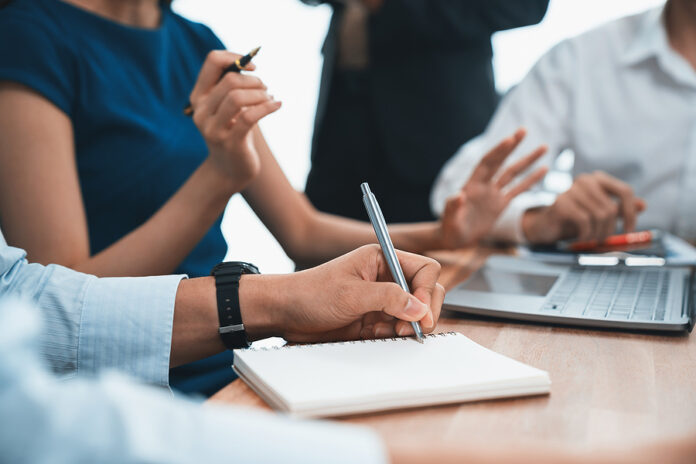 By Steve Matas, SVP of Strategic Resourcing and Matt Gallant, Senior Director of Business Development, Strategic Resourcing, Advanced Clinical
The current economic climate has brought about significant uncertainty regarding the health of the economy and the potential onset of a recession. This uncertainty has had a pronounced impact on supply and demand within the clinical research industry, influencing both sponsors and the talent pool. Amidst this backdrop, it's worth exploring how these dynamics are unfolding and what potential future scenarios might arise if these trends persist.
The COVID-19 pandemic thrust healthcare into the spotlight as the world grappled with an unprecedented medical crisis. This led to a surge in hiring within the pharmaceutical and related sectors, resulting in a scarcity of suitable candidates to meet the rising demand. While this situation posed its challenges, it was short-lived due to mounting economic concerns, which have since flipped the supply-demand equation.
This downward trend has grown more evident over the past year. In 2022, Fierce Biotech identified layoffs at 119 companies, affecting 7,387 individuals according to The Wall Street Journal. Additionally, by April 4, 2023, another 62 organizations had announced layoffs. This issue's escalation is highlighted by the drastic difference in job cuts – while 797 positions were eliminated from the pharmaceutical sector in early 2022, a staggering 4,368 were lost in the same period of 2023, per Challenger, Gray & Christmas, Inc.,  representing a 448% year-on-year increase in layoff activity.
Challenges in a slow growth environment
The crux of the problem lies in funding constraints. Economic uncertainties have led sponsors to exercise caution, resulting in companies with insufficient funds shutting down and others adopting a wait-and-see approach toward research investments. This lack of funding has exacerbated layoffs, contributing to a surplus of available talent.
Adding to these challenges is the reluctance of employees to seek new opportunities. The prevailing uncertainty has prompted individuals to prioritize job security over career advancement or company culture. This shift in focus has slowed the typical fluidity of the talent market in response to economic fluctuations. For instance, during economic downturns, contract hiring tends to increase as permanent roles decline. However, the current industry paralysis has led to a decline in demand for both contract and permanent talent.
Industry response to current challenges
The industry's response to these challenges has been multifaceted:
Layoffs

: Organizations have been forced to cut programs and staff, emphasizing projects with the most potential for success and financial return.

Scaling back research

: Economic constraints have led to a shift in focus towards therapies with a higher likelihood of success, potentially leaving other research areas underfunded.

Declining interest in platform companies

: Budget limitations and shifting priorities have diminished interest in technologies that span multiple therapeutic areas.

Savings in staffing

: Some organizations are bypassing CROs and opting for in-house contractors to save costs and provide a more direct employment experience.

Investing in current employees:

Organizations are recognizing the importance of retaining experienced talent during uncertain times, focusing on employee development and retention.
Top 4 predictions for future hiring market
Predictions for the future of clinical research and its impact on the talent market include:
Increase in M&A activity

: Financially stronger organizations may pursue mergers or acquisitions to expand and streamline operations, potentially leading to layoffs but also creating short-term opportunities for contract workers.

More drug approvals

: Investment primarily in promising research paths could lead to higher rates of successful drug approvals, potentially narrowing the range of funded research areas.

Skills gap from remote work

: Remote work may create a skills gap, particularly for early-career professionals who miss out on hands-on learning opportunities.

Innovation gap

: Lack of investment in preclinical and early-stage research due to financial constraints may result in an innovation gap in the future, affecting patient outcomes and industry growth.
In conclusion, navigating the challenges of an uncertain economic landscape requires strategic resourcing and adaptation to current trends. By partnering with specialized organizations that can tap into a deep talent pool, companies can make the most of available resources while retaining top talent. This approach involves a thorough understanding of industry trends and a proactive stance toward future uncertainties.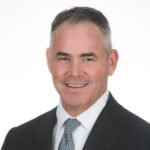 Steve has over 20 years of strategic staffing experience across the information technology and life sciences industries. Mr. Matas is responsible for leading the staffing efforts across the company, including recruitment, sales, and operations. Prior to joining Advanced Clinical, Steve served as Vice President of Sales, Health and Life Sciences, IT Staffing and Solutions at DISYS, where he was responsible for the Healthcare and Life Sciences technology practice and supported 15 of the largest global Healthcare and Life Sciences clients. He has built and led a global sales and delivery team focused on growing the IT staffing and services business.
Steve has a degree in Finance from California State University, Chico, and has completed numerous sales and leadership training programs, including Sandler Training, Holden Game Changing Sales, and Strategic Leadership Training from the School of Business at the University of Milwaukee.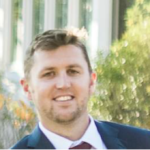 Matt has 12 years of experience in the staffing industry, 11 of which are in sales. Matt got his start in Healthcare Staffing and has spent the last six years in Life Sciences Staffing. At Advanced Clinical, Matt is responsible for leading the United States Staffing Business Development team. Prior to leading staffing sales efforts at Advanced Clinical, Matt successfully developed a client base in the Boston Life Sciences market, including over 60 BioPharma sponsors in a six year period. 
Matt has a degree in Business Administration with a minor in Pre-Law from Flagler College.