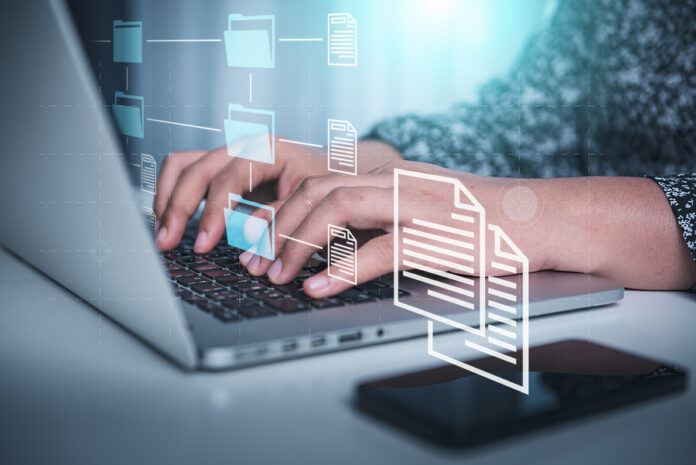 Amid the ebb and flow of industry demands, staffing firms can leverage modern technology solutions to streamline operations and stay competitive. 
By Ray Meiring, CEO and co-founder of QorusDocs 
According to recent reports, the U.S. economy shrank from April through June for a second consecutive quarter, causing companies to reevaluate their daily operations and business goals as concerns of a recession rise. Many organizations are implementing hiring freezes, while others are ramping up hiring efforts before the anticipated economic shift. 
In fact, according to a new survey by ManpowerGroup, half of U.S. employers plan to increase employment in the third quarter of 2022, while just 12% expect a decrease in their workforce. To achieve these hiring efforts, many companies are turning to recruiting agencies to find top talent for vacant positions. However, as some industries slow down and others boost their hiring efforts, recruiters are finding themselves in an incredibly competitive and unpredictable market.
Amid this time of uncertainty, staffing firms should consider expediting their digital transformation strategies by implementing cloud-based collaboration, data-driven, and automation tools to meet their business needs. Through this, firms can improve client-focused team collaboration, leverage key data analytics to drive business results, and streamline non-billable work, all of which are incredibly important during this unpredictable time.
Implement cloud-based tools to enhance client-focused collaboration
A staggering 84% of global staffing firms now have a digital transformation strategy in place. Many are incorporating cloud-based tools to help optimize daily workloads.
With cloud-based software, staffing firms can leverage real-time collaboration tools that allow employees to work more efficiently as workloads, client demands, and business opportunities continue to rise. 
Cloud-based platforms enable staffing agencies to effectively collaborate on important materials by creating a single access point. Through this, employees in different locations can seamlessly co-author materials in real time, reducing time spent on development and eliminating common document-sharing problems such as size limits, formatting errors, or deletion.
Cloud-based software also tracks changes to documents, enabling staffing organizations to closely monitor progress, employee collaboration, and overall time investment on each document. As a result, firms can adapt their development process and optimize the time and resources that go into completing essential materials, allowing them to focus more time on other critical tasks and projects.
These real-time collaboration capabilities provide significant benefits and value for staffing agencies. For example, with modern cloud-based platforms, 70% of companies can generate more requests for proposals (RFPs) annually, greatly increasing their chances of securing new business opportunities. Cloud-based software can be an incredible resource for staffing agencies trying to manage increasing workloads and client demands during this challenging time.
Leverage key data analytics to drive business results
Over the next five years, half of all hiring managers intend to increase their use of staffing firms to hire top talent. However, in the U.S. alone, there are around 25,000 recruiting and staffing agencies to choose from, making it imperative that staffing organizations have the tools needed to stay competitive in this unpredictable market.
With modern digital platforms, staffing firms can leverage artificial intelligence (AI) and key data analytics to reevaluate their recruiting processes and improve their ROI. For example, by utilizing a programmatic recruitment platform, firms can access critical data such as cost per lead, cost per applicant, volume of applicants, and cost per hire to make informed decisions about advertising placements. As a result, firms can ensure they remain competitive by reaching the correct audience and attracting the right type of candidates with data-backed advertisement decisions.
In addition, staffing firms can leverage data-driven platforms during the proposal development process. Developing competitive, business-winning proposals starts with identifying content that resonates most with clients and which areas need to be revised for future proposals.
Some advanced AI-powered proposal software features specific metric-tracking capabilities that show which proposal content clients engage with most, including link clicks and document shares. These data-driven platforms store this information seamlessly within their interfaces, enabling teams to view it instantly anywhere and anytime
With this easily accessible data, AI tools can recommend the most effective content to include in a proposal, enhancing its effectiveness and increasing the chances of securing new business deals. When equipped with the right data-driven tools, staffing firms can improve their business decisions and remain competitive in an increasingly challenging market.
Streamline non-billable work with automation tools
Nearly half (49%) of staffing agencies expect technology investments to increase this year as part of their digital transformation efforts. In fact, 29% of firms report that digital transformation is their top priority in 2022, with the primary goal of incorporating automation and AI-driven tools into their operations.
Recruiting agencies can leverage modern automation technology to streamline non-billable tasks that take time and resources away from valuable client-facing work. For example, one of the most time-consuming non-billable tasks companies handle are business proposals. Currently, 46% of companies develop proposal content from scratch, a long process that requires a lot of resources and time to execute.
However, with advanced automation tools, agencies' content is updated and stored in real time, enabling employees to develop proposals and other essential documents without worrying about crucial information disappearing.
In addition, firms can utilize automation tools like auto-fill capabilities to easily incorporate valuable data and information into important materials, eliminating the time-consuming task of searching through platforms and files for specific information.
Streamlining non-billable work is critical in this unpredictable environment of staffing shortages and rising demands for recruiting services. With modern automation solutions, staffing firms can incorporate user-friendly, easily-accessible features that eliminate laborious non-billable tasks and improve daily operations. 
Digital transformation starts now
Amid the ebb and flow of business opportunities during this time of recession uncertainty, it's imperative staffing firms have access to tools that support their business needs. With advanced digital platforms, staffing agencies can leverage automation, data-driven and client-focused collaboration tools that optimize operations and enhance competitiveness during this uncertain time.
As industries prepare for the possible economic shift, staffing firms should carry out their digital transformation strategies now rather than later. With easy access to these modern digital tools, staffing organizations can keep operations moving while setting both their employees and clients up for success in the present and future.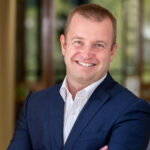 As CEO and co-founder of QorusDocs, Ray Meiring leads an award-winning team of passionate problem-solvers to create the absolute best customer experience possible. Under Ray's leadership, QorusDocs has established partnerships with Highspot, Intapp, Microsoft, Salesforce, and many others and supported more than 150 customers in creating tens of thousands of proposals and counting. QorusDocs helps sales, marketing, and bid teams craft visually compelling, accurate, and secure proposals and RFP responses more efficiently.  With more than 20 years of industry experience, Ray is a frequent speaker, author, and webinar host on a wide variety of topics including leadership, market strategy, automation and the application of AI, business development, and proposal automation for professional sales and bid teams.